Things to Know About VA Loans
Veterans sacrifice much for our freedom.  Their service and sacrifice to protect us, the American people, is what allows us to live in the land of the free.  While there are many ways to show appreciation to veterans, a great way is to support them while they are trying to build their own American dream.  If you are a qualified veteran, these loans may be able to help you become a homeowner.
Before we dive into the benefits of VA loans, let's first answer some questions.
What is a VA loan?
VA loans are mortgages which are available to active and veteran service personnel, as well as their surviving spouse.  These loans are offered through the U.S. Department of Veterans Affairs and, though backed by the Federal Government, are issued by private lenders.
Who qualifies for a VA loan?
This loan is available to active members of the armed forces, as well as those who have been honorably discharged from service.  As mentioned above, the mortgage is also available to surviving spouses, which includes the spouse of a Veteran who is missing in action or being held as a prisoner of war.
There are conditions to qualifying for a VA loan which include the length of service, meaning a minimum service requirement.  More information regarding these conditions and how to obtain a Certificate of Eligibility (COE) can be found here.
What Types of VA Loans are there?
There are multiple types of VA loans available which are provided in order to assist Veterans who are trying to build, buy, or improve a home.  You can use a VA loan to purchase condos, single-family dwellings, townhomes and more.
The loans are also available to Veterans, or their qualifying spouses, who are looking to refinance a current mortgage as well.
The Department of Veterans Affairs offers a VA direct loan as well as 3 VA-backs loans, as financing options.
What is a VA direct loan?
A VA direct loan is one that is issued directly by the Department of Veterans Affairs.  When applying for a VA direct loan, you will deal directly with the department.  The benefit of a VA direct loan is that it usually offers better terms and conditions than private banks, lenders and mortgage brokers do.
If you are a Veteran as well as a Native American, you can qualify for the Native American Direct Loan program.  The benefits of this would include low-interest rates, low, if any, down payments and more.
What are VA-backed loans?
With a VA-backed loan, Veterans, or their spouse, will have a loan with a private financial institute, bank or mortgage lender and the Department of Veterans Affairs will "guarantee" or "back" the loan on their behalf.  This way, there is less risk to the lender as they are able to recoup financial losses if the property went into foreclosure.  Many banks and financial institutes will allow Veterans to purchase a home without a down payment, further helping them achieve home ownership faster.
When qualifying for a VA-backed loan, banks and lenders will abide by the department's standards as well as implement some of their own.  These can include checking credit scores, home appraisals and more.
What are the benefits of VA loans?
VA loans offer several benefits to Veterans in addition to the guaranteed removal of financial risk.  While these benefits vary between VA-backed and direct loans, there are 5 main benefits that every Veteran will receive with either type of loan.
No down payment required
As mentioned above, when applying for a VA-backed loan, banks and lenders will not require a down payment from the Veteran.  While this may not seem like a big deal, it can definitely help those who are struggling financially or living paycheck to paycheck.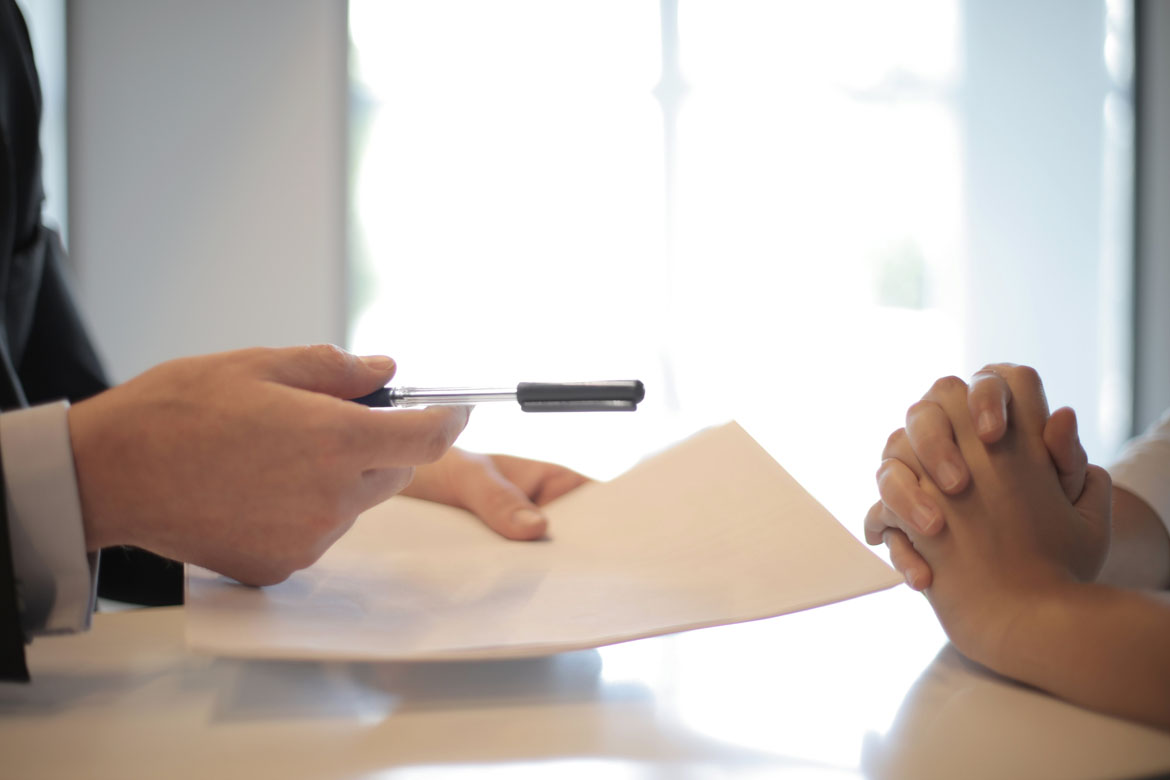 Low-interest rates
VA loan rates tend to be lower than conventional mortgages, making them affordable for Veterans looking to buy a condo or home.  This is because the government has taken on the majority of the costs and risk, thus lenders are able to provide better rates to you.
No private mortgage insurance required
When purchasing a home with a regular mortgage, one may be required to pay for private mortgage insurance (PMI).  The benefit of VA loans is that there is no requirement to pay for PMI, giving Veterans more spending power.
Closing cost assistance
VA loans also come with the ability to have your closing costs covered by the loan.  This allows Veterans to use money saved in other areas of their life in order to make renovations or buy furniture in addition to having lower interest rates and not requiring a down payment.
Dischargeable in a VA foreclosure
If a Veteran finds themselves going through a foreclosure, the Department of Veterans Affairs has the power to forgive or discharge that debt.  This can be helpful if one were to lose their job and struggle to make mortgage payments for an extended period of time as they will not have outstanding debts hanging over their head.
What is the difference between VA loans and FHA loans?
Federal Housing Administration (FHA) loans are an alternative to VA loans that can be used by Veterans or active duty members who qualify for them.  The main differences here would include closing costs, which are higher for FHA than they are for VA (for both types of loans).  This can be overcome by obtaining 100% financing through an FHA loan.
FHA loans also require mortgage insurance when borrowing more than 80% of the home's value, whereas VA loans do not.  The benefit of this would be that no monthly payment will be required with an FHA-backed loan, but they may result in a higher interest rate.
In Conclusion
VA loans are one of the best ways to buy a home without risking your finances.  Not only do they not require you to put any money down, but they also provide benefits such as closing cost assistance and no private mortgage insurance (PMI).  Plus, if you find yourself in foreclosure or struggling financially for an extended period of time, VA mortgages can be discharged with little burden on your credit score.  If you're interested in learning more about how VA loans could benefit you when buying a new property or looking to refinance your current loan, and qualify, VA loans are worth looking into!