4 Things to Know About Selling Your Mobile Home
Today, our lives are changing really fast because of the coronavirus pandemic. In fact, a lot of industries and businesses are following as well. While some people decided to pull their mobile homes off the market and sell some other time, that may not be the best option for everyone. Some may badly need to sell, while some may be looking to invest in other forms.
If you're planning to sell yours, there are important things that you need to know beforehand to keep all people as healthy and safe as possible. As with any other sale, you need to know all the details for a successful transaction. You can find these and more in today's post.
Without further ado, let's get started!
Tips on How to Sell A Mobile Home
Here's how to successfully sell a mobile home:
1. Clean It Thoroughly
Make sure to spend some time cleaning your mobile home thoroughly before getting it valued or attempting to list it and show it in public.
Get rid of all the unnecessary clutter by looking for off-site storage locations like storage lockers.  Remember, a clean mobile home sells more rapidly compared with ones that look like they need care.  Remove your personal belongings as there's no point in keeping them there unless you wish to sell them along with your mobile home.
Imagine yourself as a potential buyer. It's crucial to vacuum and deodorize your mobile home, especially if you have pets.  Doing so will make the mobile home the cleanest and most welcoming version of itself.  Likewise, your bathrooms, kitchen, and windows should be spotless, particularly if you want to sell your mobile home for a decent price.
2. Make Necessary Repairs
Focus on plumbing issues, leveling problems, and other features that need to be fixed that make potential buyers think twice about purchasing your mobile home.  While it's hard to spend money to fix something you're not going to use anymore, you can increase the potential asking price of your property by investing in it.
Surely, hiding leaky fixtures in pictures may be a good idea to avoid the costs of making repairs, but if buyers hire a professional inspector before closing the deal and finds the problems, they'll ask you to repair these anyway. Also, there's a tendency that they'll decline your offer.  So, make necessary repairs to ensure a smooth and hassle-free transaction.  In fact, investors that buy mobile homes tend to assess the property thoroughly to make sure that it's worth their money.
3. Market your Mobile Home in the Trades and Online
If you want to attract more potential buyers, one of the best ways is to list your mobile home on the homes' database.  Keep in mind that the more places you list your home, the higher your chance to sell it more rapidly.
When listing your mobile home online, sometimes, you'll need to choose between different plans.  Typically, you'll choose an economy plan allowing you to provide one picture or a premium plan that allows you to provide more photos, but at a higher cost.  However, with either option, your advertisement will stay on the site until it trades.
Aside from paid listings, you can also take advantage of free options such as Craigslist.  This will allow you to write up an advertisement quickly and make it as detailed and long as you want.  Because a trade paper typically charges for every word, the ad tends to be super brief, which may become frustrating to read sometimes.
4. Be Available for Showings and Inspections
With the crisis we're facing right now, going outside is very risky.  But, if you're selling your mobile home, you should be available for showings and inspections.  When meeting with potential buyers, take extra precautions to prevent the spread of COVID-19 like wearing masks and face shields properly.
Nevertheless, if you've done your job correctly, definitely, more people will get in touch with you to ask questions and want to check your mobile home.  You should set aside certain hours to schedule showings.  What's more, you can hold an open house so that potential buyers may see the mobile home.  But, social distancing must be made or limit the number of people every day.
As the seller, you need to be flexible and firm.  You should also negotiate the price. Don't allow yourself to get pushed around.  However, don't turn away a serious offer even if it's, to some extent, south of what you hoped to obtain at first.  After all, ending the sale is much better compared with dragging it out.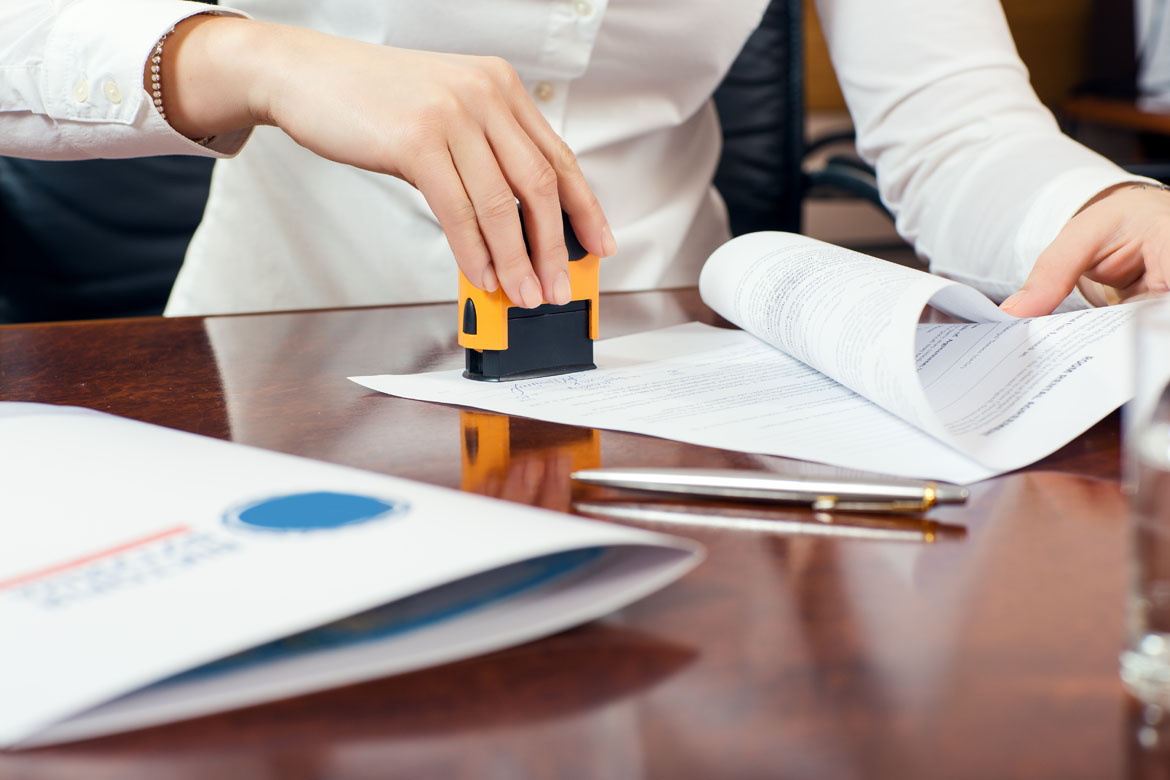 What Are the Needed Documents?
When you're selling a mobile home, here are the important documents that you need to prepare or have:
1. Bills of Sale
A bill of sale is often demonstrated as the proof of sales of a piece of property.  If the mobile home is personal property or chattel, you may need to give your seller a notarized bill of sale.  The seller and the potential buyer should sign the bill of sale when having it notarized.  Sometimes, a lender making a purchase loan on a mobile home need notarized documents of the sale and title.
2. Titles
A mobile home is not considered a real property.  This means, it's not affixed to a permanent foundation.  As a matter of fact, the titles of a mobile home are typically given by the motor vehicle departments of the places where such homes can be found.
Similar to selling cars, when selling a mobile home, you as well as the buyer will sign the title.  The moment you've sold the home and signed the title, the buyer will sign it and then register it at the motor vehicle department of your state.
3. Mobile Home Sale
For the majority of owners, selling mobile homes is not a very difficult process.  If yours is residing in mobile home parks, and you're selling it, follow the rules of the park for unit sales as well as transfers.
However, if the buyer plans to move it after acquiring the mobile home, make sure you have both coordinated with the transport operation before the selling state.  Please note that if it's not planned ahead of time, moving a mobile home of any size can become complicated.
4. Home Occupancy Documents
Some states require a mobile home to have a certificate of occupancy.  You may need to give your buyer the certificate of occupancy of your mobile home, especially if it's necessary to complete the sale.
In addition to that, many municipalities and states require mobile homes together with their parks to pass the periodic fire safety inspection.  On the other hand, some mobile home lenders may require borrowers to show a home's occupancy as well as the fire safety inspection document to approve the loan.
5. Mobile Home Tax
Mobile homes are taxed in some way by municipalities and states.  With that in mind, you might need to provide your buyer with proof of paid-up municipal or state property taxes.  Remember, preparing all the legal documents before you sell your mobile home is a great idea.  You don't want any trouble with the documents later which could delay or even botch your sale.
How to Price Mobile Homes?
Selling a mobile home is actually finding the right price, a price that can find you a buyer.  When pricing a home, there are two important factors that you need to take into consideration.  First is the value of your mobile home.  Second is the value of the land if it's yours.
Usually, the land's value will go up with time, whereas that of mobile homes go down.  Nevertheless, if you're not sure how much the value of your home is, you can consult an experienced professional.  Or if you need to sell your mobile home for cash quickly, we buy mobile homes company can help you.  If you choose to work with this kind of company, you can take advantage of no repairs, no agents, no fees, no inspections, and no commissions.
Can You Sell A Mobile Home Without Land?
Yes, it's possible to sell a mobile home without land.  However, you'll need to complete legal steps.  For this task, you'll need to contact your country clerk and the Department of Motor Vehicles to find out all the necessary steps that you need to make.  But, usually, these will include the following:
Changing the mobile home's title from real property to personal property
Obtaining a current appraisal through a manufactured home appraiser
If you own a manufactured mobile home, the process may be quite complex as your property will be recognized as personal instead of real estate.
Conclusion
Selling mobile homes will take a lot of planning if you want to close a deal quickly.  To ensure that you get the best price possible with the least amount of hassle, read all the above mentioned information.  When you have knowledge at your fingertips, success follows.