5 Reasons Why You Should Stage Your Flips
Real Estate Investing is all about getting the most return on your properties.
The number one goal of real estate investing is to buy low and sell high.  Getting the most money out of each deal will keep you in a forward moving momentum position, which can be particularly important as margins get thinner and thinner the longer the upward market swing continues.  Sure, you are able to get higher sale prices, but buying right is one of the keys to consistently making a profit.  Along the way, from purchase to sale, there are many things you'll want to consider, in order to make the most money. When you are nearly done, ready to put the house on the market, you have your second opportunity to make the largest profit on your investment.
The slimmer the margin, the more you need home staging.
I've often heard investors tell me that their margins are just too slim to stage.  There simply isn't enough money left in the budget.  They seem to look at the budget as if staging was a bucket of nails, or another coat of paint.  This is not a zero-sum game. Just as the choice to renovate the kitchen or bathroom is about determining the ROI on the investment, so is staging.  With that in mind, let's take a look at five really good reasons on why you should stage all of your flips, even in a sellers' market.
5. Stage your property and you will need fewer upgrades.
It's not at all unusual for some of our long-time investor customers to tell us that they decided they didn't need to rip out old tile, remodel a dated bathroom, or upgrade features in the kitchen.  Depending on the price point of the property, staging can create such a dramatic visual change, buyers will either not notice, or not care, about common upgrades like granite, knobs, and lighting fixtures.
By letting the stager transform an ordinary bathroom, or kitchen, into something special, through the use of art and accessories, you can save thousands on the overall budget.
This property sold in 3 days at 98% of list price…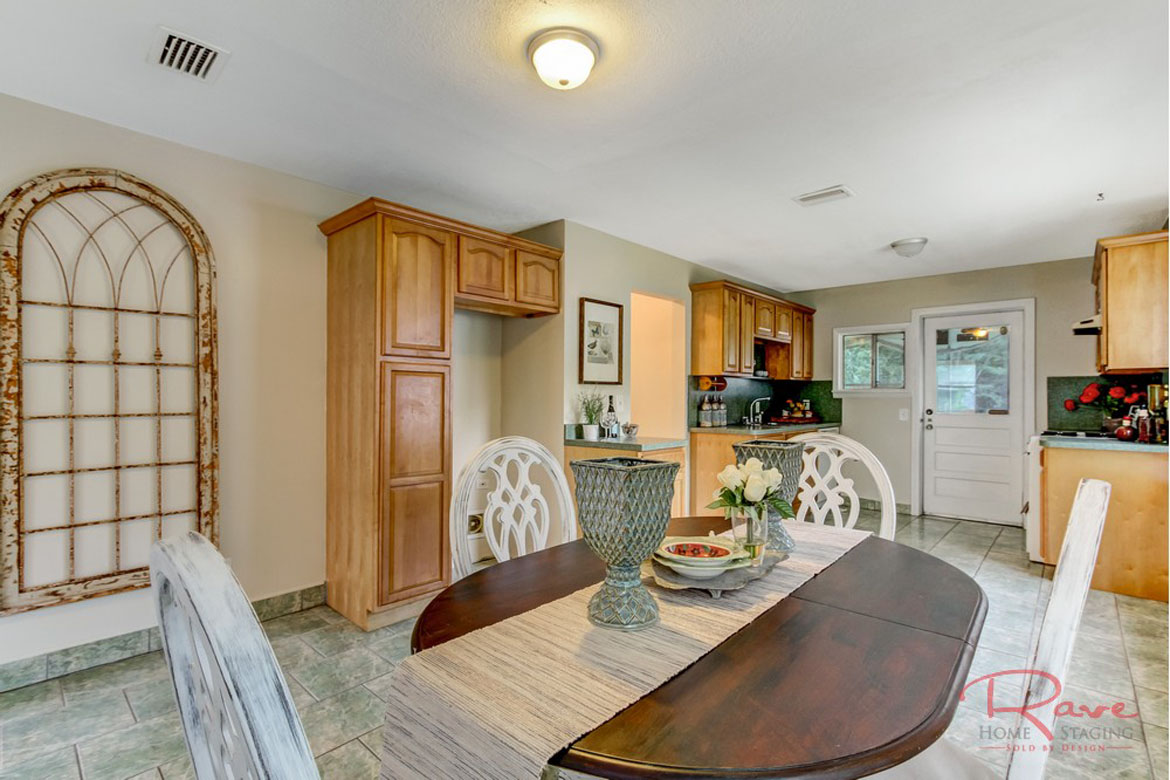 Master bedroom of the same house…
4. Purchase properties with awkward layouts and let the stager figure it out.
Sometimes the best purchase prices come on the properties that seem to have awkward layout issues.  Everyone wants the house that seems to just need a little elbow grease, paint, and finishing.  It's the house, where investors stand, and stare, or wander, trying to make sense of how it all comes together, that tend to sell for the least amount of money.
As a professional home stager, our job is to create an identify for each space, that makes sense for the most likely potential home buyer.  Each room should provide an opportunity to touch the buyer emotionally, letting them know that this is the perfect house for their next phase of life.
Open floorplan concept issues? Sold for $10K over list, multiple offers, in 3 days…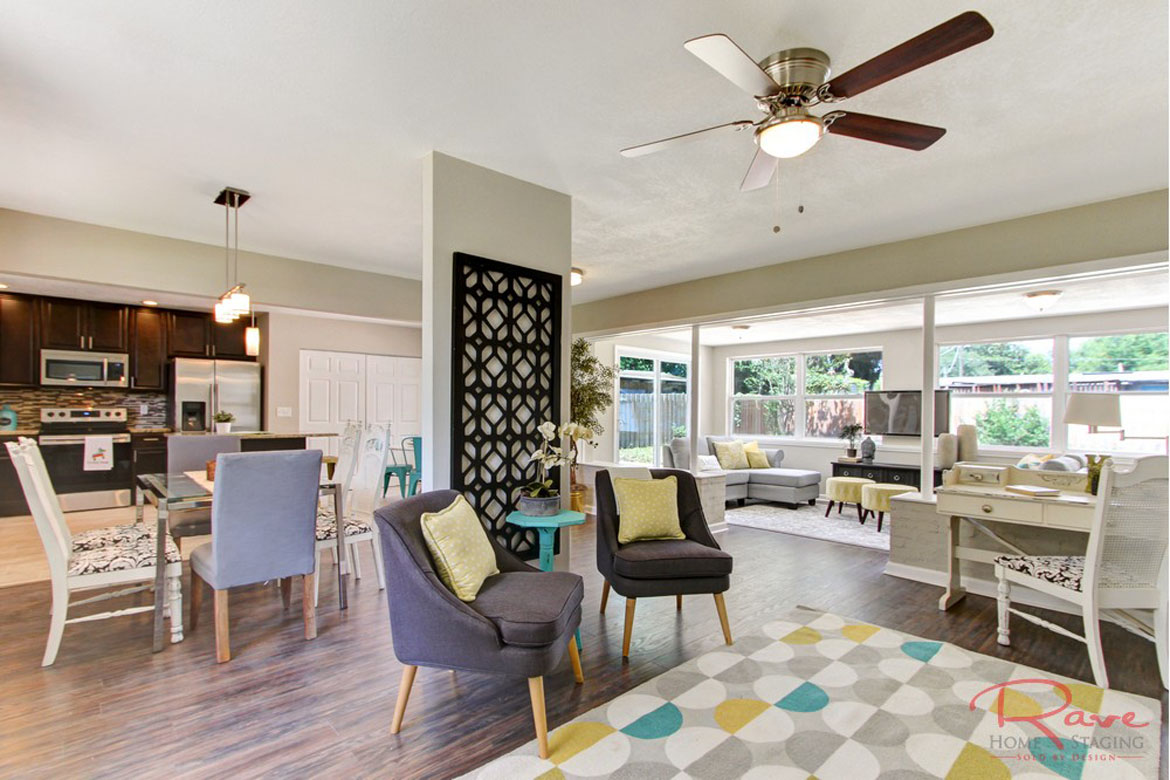 Same house. Awkward space between the main hallway and a secondary bedroom…
Created a guest space out of a hallway…
3. Realtors love to show staged properties!
At Rave Home Staging, we love to hear Realtors tell us that they immediately recognize our photos, on the hot sheet, and they love to show them because they know their buyers will write an offer.  We also have Realtors regularly ask us if we know of any new listings coming up in specific market places.
By using a home staging company that does a lot of volume, and has their pulse on the marketplace, they become another resource to help ensure that homes sell quickly, as they will put the properties through their COI.
2. Home Staging reduces time on market.
Even in a sellers' market, where properties sell quickly, home staging reduces the amount of time on market, statistically as much as 72%.  This is important, not only because of the cost of 'hard money', but also because one of the first questions asked by potential buyers, when they are interested in a house, is, "How long has this house been on the market?" This is their polite way of determining what the market has to say about the potential value.  The smaller the number, the higher the offer.
1. Home Staging creates additional PERCEIVED VALUE.
The biggest value add, for home staging, is that we help buyers believe the value of the property is higher.  By showcasing the features and benefits of each property, through careful placement of furniture, art, and accessories, we control how the buyer sees each space.
Let's examine the evidence.  Which of these rooms looks more expensive? How much more expensive?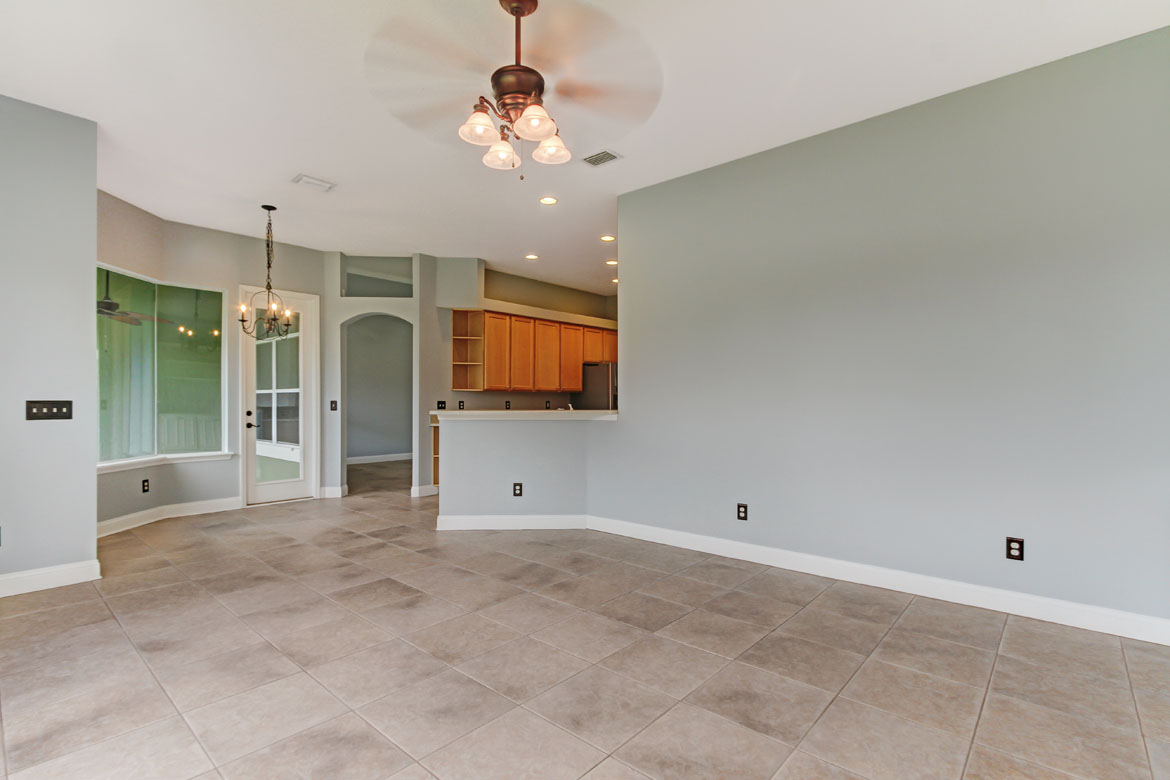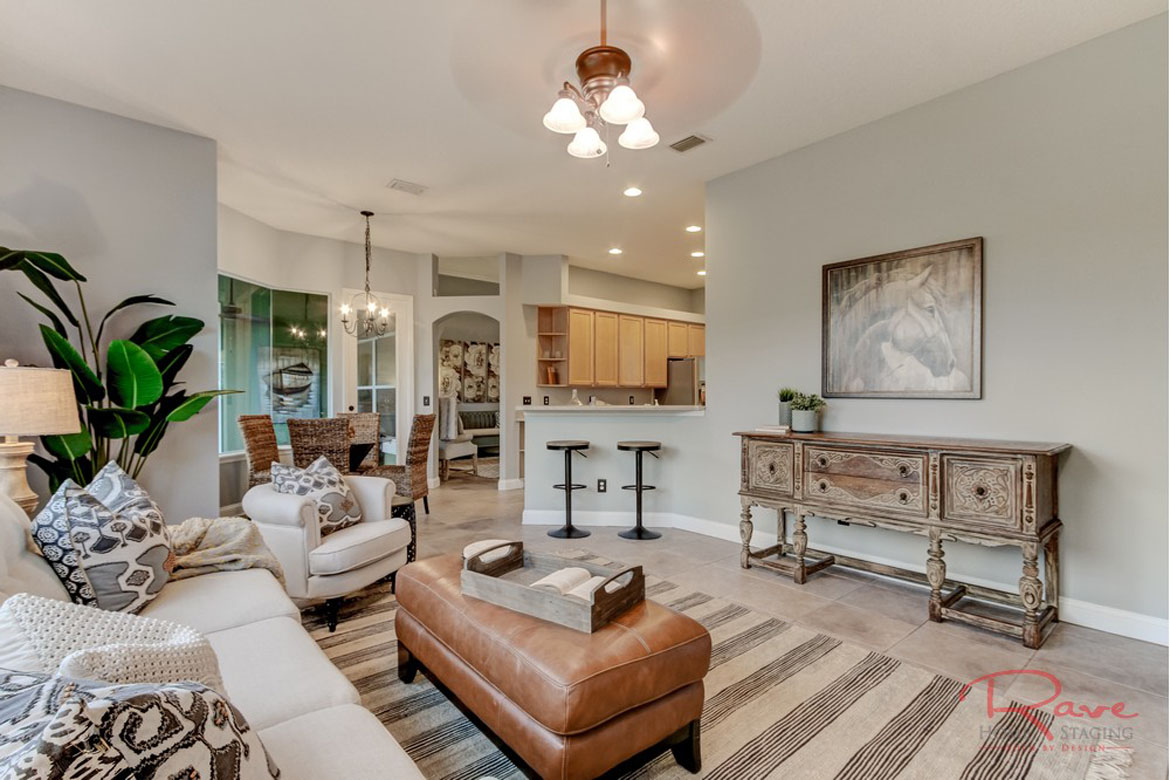 Home staging is often the highest ROI of any change in your flips.
When you look at the REAL returns that investors make by staging their flips, it's clear that frequently, staging actually has the highest ROI.  For Rave Home Staging, we are told that's typically about 3-5 times what they spend.  Think about it, if you could make an improvement, in a property you are flipping, that would give you $3000 – $5000 back, for each $1000 you spent, you would want to do a lot more of these deals.
Please Share. We All Appreciate It!