Finding Lucrative Vacation Rentals for Sale to Invest In: A Comprehensive Guide for Beginners
The concept of buying vacation rentals for investment has been gaining traction in recent years, and it is easy to see why.  You can make a steady stream of income while also having an amazing vacation home of your own.  What more could you want?
But the real challenge is where to start.  As with any investment, finding the right property requires some careful research and planning.  Fortunately, there are plenty of great opportunities for profitable vacation rentals out there—if you know where to look!
Let us discuss some of the key considerations when searching for vacation rentals for sale in the US. But first…
Why Invest in Vacation Rental Properties
Before you take any steps, you might want to know why you should consider investing in vacation rental properties in the first place.  The simple answer is: it can be quite lucrative!
Vacation rentals are often cheaper than residential homes and offer the potential for higher returns depending on the location and demand.  It also helps to diversify your portfolio and can even offer tax benefits.
Plus, you can always use it as your second home.  When you are not renting it out, it can provide a great vacation spot for your family.  So, if you are looking for an investment that is both profitable and enjoyable, vacation rental properties are your best bet.
To come up with a more confident decision, let us explore what most Americans think about buying versus renting.
Buying or Renting: What People Would Prefer When Getting a Vacation Home
At some point in time, people would have to think about whether to rent or buy a property to use as their vacation home.  The answer to this question can be found by looking at consumer preferences.
Typically, people would opt to buy a vacation home for the intangible benefits it brings.  For example, it helps them build equity and offers stability and more independence.
But while purchasing a property is a great choice for building equity, it is not always the best option for certain situations.  For example, some people do not have enough money to make a down payment or they may want the flexibility of being able to move around.  In such cases, renting can be the better option for them.
This is where investing in vacation homes for sale that you will rent out is good business.  As a lot of people travel and look for places to stay for the short or long term, your properties would never stay empty.  All you need to do is maintain your properties in tip-top condition to keep your guests coming back for more.
Now that you know why investing in vacation rentals is a smart decision to make, it is time to get started!
How to Find the Best Vacation Rental Properties: 8 Tips to Follow
Like buying any investment property for sale, you should follow a systematic approach to ensure that you are acquiring the right vacation rental that will give you the best returns.  Here are eight tips to help you get going.
1. Look for Properties in Popular Tourist Destinations
Needless to say, a great way to ensure that your vacation rental is always in demand is to buy a property located in one of the top tourist destinations.  Not only will it be easier for you to attract guests, but you can also charge higher rates due to the higher demand.
Here are our top picks for the hottest vacation rental markets in the country today.
Wisconsin – This state is known for its nature activities, museums, breweries, lake resorts, and quaint towns.
Florida – The Sunshine State is one of the top vacation spots in the country for many reasons.  With plenty of beautiful beaches, amusement parks, and world-class golf courses, there is something for everyone here.
South Dakota – This state is home to some of the most beautiful national parks and monuments.  It is also popular for its abundance of outdoor activities, from skiing to camping.
Tennessee – For those who want to explore the Great Smoky Mountains, this is the place to be.
New York – New York is known for its iconic skyline and iconic attractions.  From Broadway to Central Park, there is plenty to do here.
You can browse more vacation rentals for sale here to find ideal properties in these locations that fit your budget.
2. Check Their Proximity to Attractions and Public Facilities
When assessing potential rental properties for sale, it is essential to factor in their proximity to attractions and public facilities.  Ask yourself the following questions.
Is the property near any popular tourist spots?
Are there any restaurants, shops, or supermarkets nearby that your guests can access easily?
How far is the nearest airport or train station?
These are just some of the factors you should consider as they can make your vacation rental attractive to more people who want convenience and accessibility.
3. Invest in Properties That Offer the Best Amenities
Broadly speaking, travelers and holidaymakers have certain expectations when it comes to the accommodation they book.  That is why you need to pay attention to the amenities your property offers.
The best vacation rentals for sale will include convenient and enjoyable features, such as a fully equipped kitchen, laundry room, entertainment room or lounge, outdoor seating area, and parking space.  You should also make sure that the properties you are considering have basic amenities that your guests will need, such as air conditioning, Wi-Fi, and cable TV.
Better yet, they could have a private pool or hot tub, which you can use to charge a premium fee for.  These features can really give your vacation rental a competitive edge in the market.
4. Know the Cap Rate
The capitalization rate (cap rate) is an important metric to consider when buying a rental property.  It represents the ratio between its net operating income (NOI) and its current market value.  A higher cap rate indicates that your investment will have better returns, but it also reflects the risk associated with it.
The higher the cap rate is, the higher the risk.
For vacation rental properties, the ideal cap rate falls between 8% to 12%, which is also recommended by real estate experts.
To calculate the cap rate, you can use this formula:
Cap Rate = Net Operating Income / Market Value
So, for example, if a vacation rental has an NOI of $40,000 and its current market value is $400,000, then the cap rate will be 10%.
Based on the recommended cap rate range, this property can be considered a good investment.
5. Check the Condition of the Property
Of course, you would not want to invest in a rundown property that requires costly repairs and renovations.  So, make sure to inspect its condition thoroughly both inside and out before buying it.  This is all the more important when considering properties that are more exposed to harsh outdoor elements, such as a beach house for sale.
Go over everything from the roofing, plumbing, electrical wiring, flooring, ceilings, walls, windows, doors, and more.  Check for any signs of damage or wear and tear, as well as issues with pests like termites that may require professional treatment.
The last thing you want is to buy a vacation rental only to find out afterward that it needs thousands of dollars worth of repairs—so be sure to inspect potential properties!
6. Do a Price Comparison of Similar Properties in the Area
It is always a good idea to make a price comparison of similar properties in the area you plan to buy, especially if you are investing in luxury vacation homes for sale.
Check out the features each property offers and compare their prices.  This will give you a better idea of how much value your investment can bring and its potential resale value in the future.  It also pays to become familiar with local market conditions and trends, which can influence the pricing of properties.
For this step, you can seek the help of a local realtor for more accurate and up-to-date information about properties in the area.
7. Research the Local Rental Laws and Regulations
One common mistake that new vacation rental investors make is not researching the local rental laws and regulations for the area where they want to buy.  Different states, counties, and cities have different rules when it comes to renting out properties.  For instance, some may require a minimum number of nights that guests must stay to rent your property, while others may have certain restrictions on what type of vacation rentals are allowed in their jurisdiction.
Researching the local rental laws and regulations can be time-consuming, but it is an important step if you want your investment to be successful.
8. Buy at the Right Time
Your success in vacation property investment also depends on when you decide to buy.  Generally, the best time to do it is during the off-season.  During this time, competition for available vacation rentals for sale will be lower, and prices may be more reasonable.
On top of that, try taking advantage of market opportunities, such as foreclosures or distressed properties, which usually come with a much lower price tag than regular listings.  So, think strategically about timing before making a purchase!
These are just some tips to help you find lucrative vacation rental properties for sale in the US.  Following them can ensure that your investment will bring good returns and have a successful outcome!
Financing Your Investment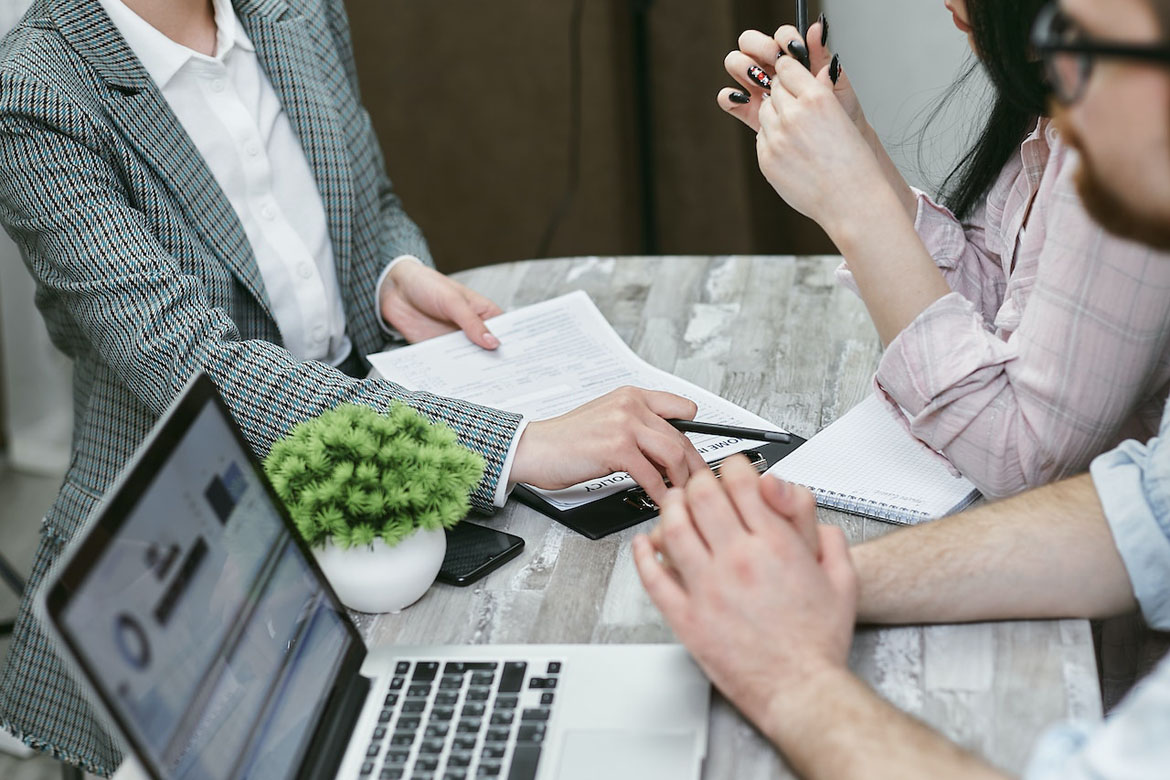 There are several ways to finance a vacation rental property investment.  But the most popular option among investors would be a traditional mortgage loan from a reputable lender.
When applying for a loan, you should consider factors like the amount of money you need as well as your projected rental income and expenses.  Be sure to read through the terms and conditions closely so you know what fees are associated with the loan before signing on the dotted line.
Another option that you can take is cash-out refinancing.  This is when you refinance an existing mortgage on a property in order to receive the difference between its current value and the amount owed in cash.
Getting pre-approved for a loan will give you more bargaining power when making an offer on a property.  So, be sure to get your finances sorted out before you start shopping for a vacation rental property!
Marketing and Managing Your Vacation Rental
The vacation rental industry is fiercely competitive.  That is why you need to ensure that your property stands out from the rest in order to attract more bookings and guests.
To do this, you should create an eye-catching listing for your vacation rental on travel websites, like Airbnb or VRBO, as well as take advantage of social media marketing techniques, such as creating a Facebook page or Instagram account for your property.  You can also offer discounts and promotions in order to entice potential guests into booking with you.
When it comes to managing your property, you have two options: self-management and hiring a rental property management company.  If you choose to self-manage, you will need to be available 24/7 for any issues that may arise.  Alternatively, hiring a property manager can make your life easier, as they will take care of everything from marketing and booking to maintenance and cleaning.
With the right strategies in place, you will be able to maximize your returns while providing an excellent experience for your guests!
Conclusion
Finding lucrative vacation rentals for sale in the US is not an easy task, but it does not have to be overwhelming either.  As long as you do your research, take advantage of market opportunities, and develop a marketing plan for your property, you will be sure to find an investment that gives you a great return.
For more tips and information on real estate investing, feel free to check out our other posts!