How To Find The Best Home Inspector In Your Area
Real estate investing can provide a lot of benefits. It can be a good source of passive income, while preparing you to be financially ready for retirement. However, before you can enjoy the benefits of a real estate investing, you should pay attention to the property you're eyeing to buy first. The quality of your property can make or break your success as a real estate investor. Working with the best home inspector in your area can help you pick the right property.
As the name suggests, home inspectors assess every inch of a home. They evaluate the property from top to bottom and submit their findings to an investor or real estate agent. If you want to find the best home inspector in your area, consider the tips below:
1. Get Referrals From Real Estate Agents
People who are working in the real estate industry will know some of the best players. Word of mouth gets around easily, so if someone offers satisfactory services, everyone in the industry will probably know about it. If you want to find the best home inspector in your area, start by asking for referrals from a real estate agent.
Have you worked with a real estate agent for years, and do you actually trust them? Do you feel that they are always looking at your best interests and not solely after the money you pay them? If you answered yes to both of these questions, there's no reason to doubt any referrals given by your real estate agent. This is especially true if your real estate agent has been in the industry for years or decades. The longer they have been in the industry, the more home inspectors they have worked with in the past.
2. Always Look For A Company That Is Bonded And Insured
You're willing to pay for a home inspector because you trust that they can thoroughly assess the overall condition of a property. In your mind, paying them will be cost-effective because it'll take several responsibilities off your shoulders. However, if you end up hiring a home inspector who isn't bonded or insured, getting them can even become the reason why you'll pay unexpected expenses. Instead of helping you out, this kind of home inspector can even burn a hole through your pocket.
Wandering through basements and climbing in attics can be dangerous and can lead to accidents and injuries. If you work with a home inspector who isn't bonded and insured, you'll be held liable once the inspector falls and breaks a leg. If you don't, you'll be sued, and this can lead to legal repercussions. If you don't want to worry about any of these things, any home inspector who isn't bonded and insured should be crossed off your list.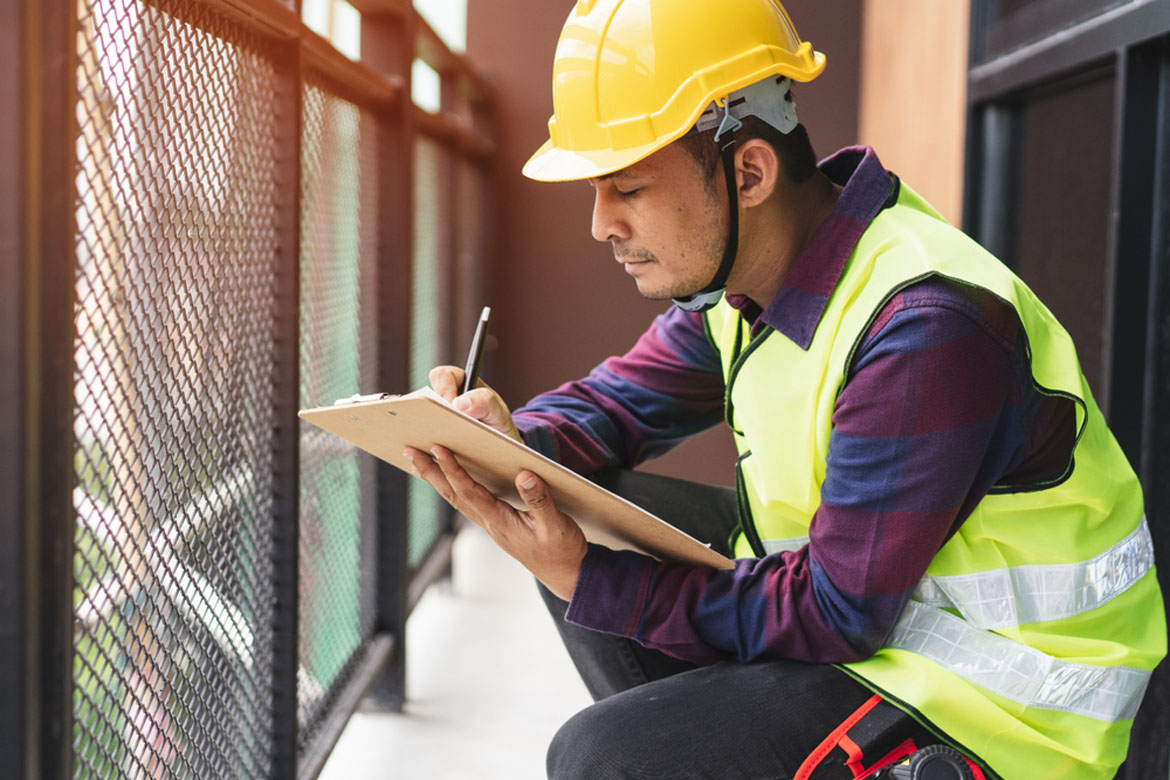 3. Only Work With A Home Inspector Who Only Does Inspections, Not Home Renovations And Repairs
As mentioned, a home inspector plays a vital role in the entire home-buying process. The home inspection report they produce can help you assess if a certain property can meet your expectations. If you're going to hire one for the first time, keep in mind that some home inspectors also offer other services, such as home renovations, plumbing, and roofing. If you hire a home inspector who also offers these services, there might be a conflict of interest. Because they are selling other services aside from home inspection, they might see problems that aren't actually there. Aside from inspecting a property, they might pressure you into paying for a roof replacement or kitchen renovation project.
For you to find the best home inspector in your area, choose a home inspector or home inspection company that is solely focused on providing home inspection services. You want to gain an objective opinion from a professional about the state of a particular house, not a soft sell in any repair or renovation services.
4. Find Out What Is Included In The Service
The best home inspector in your area will go through every nook and cranny of a property. They will assess every component of the home you're eyeing to buy, such as the plumbing system, structural condition, basement and foundation, and check for any grading issues. Make sure that you know what services a home inspector covers. This information can help you properly manage your expectations.
Generally, home inspections should take around two or three hours to complete. The inspection can last longer if you're planning to invest in a larger or older home.
Trust The Pros
Investing in a property will not only require you to look at its aesthetics and price. You should also consider if the property is structurally sound and if its amenities are well-maintained, just to name a few. Work with the best home inspector in your area so you can easily determine which property is worth the investment.
Please Share. We All Appreciate It!