Looking Ahead: The 3 Best Places to Buy Property in 2020
The decision to invest in real estate is multifaceted. Above all else, location reigns supreme. The tiniest shack with sweeping waterfront views could be priced twice as high as a three-story home in the middle of nowhere. Don't get caught up in a property's amenities: research the location thoroughly before determining if a home is right for you.
To that end, what are some great places to buy come 2020?
Forming Your Strategy
The ideal place to buy property varies based on your real estate investment strategy. Think about your financial position. Are you a first-time home buyer looking to start a family, or have you come into some money and are looking to stash it in an investment property? From single-family residences to multifamily units to commercial property, each type of real estate comes with its own set of considerations.
Single-Family Residences
Generally geared towards families. Location considerations include proximity to schools, parks, and libraries.
Real estate investors may look for rundown homes in nicer areas to "flip". This entails purchasing, renovating, and selling the home as quickly as possible to maximize profit.
Single-family residences in neighborhoods around colleges and universities may garner more profit if held rather than resold, as students often live communally. As a landlord, you will have more responsibility but benefit from a greater return on your investment in the long-run.
Where to buy in 2020: Fort Worth, TX. Families will be satisfied with the up-and-coming education system as well as the ample parks and recreation areas. Young professionals will love the proximity to Dallas and the booming night life. Look for some hard money loans in Fort Worth to secure your financial backing before investing in a single-family residence.
Multi-Family Units
This type of property includes apartment complexes, condominiums, and less commonly, mixed-use properties. Mixed-use is becoming increasingly popular in high-density areas and serves as an interesting addition to an experienced investor's portfolio.
Multifamily units are often held for long periods of time rather than flipped immediately for profit. As always, it's wiser to buy a property that needs light renovation to capitalize on its profit potential. However, if you don't have the time or funds to undergo an extensive rehab, multifamily units still generate consistent revenue from rent.
Where to buy in 2020: Portland, OR. This once sleepy town has blossomed into a millennial's paradise. Young people are far less likely to make a move on buying a home of their own than their parents were at their age. Capitalize on this hesitation by investing in a multifamily unit and renting out the apartments at a premium rate.
Commercial Property
Restaurants, retail, factories, and warehouses all fall under the umbrella term "commercial."
Commercial properties require little to no maintenance, and therefore have minimal operating expenses. Be careful, though: they're generally the riskiest of all real estate investments. Businesses can be volatile because they rely on the patronage of customers to pay the bills and can desert their storefront at a moment's notice.
Where to buy in 2020: Pittsburgh, PA. The manufacturing industry is picking up again throughout the Rust Belt. Purchase raw land and build storage structures for manufacturers to house their product before shipping it out.
Location Boosts Value
Once you've decided what type of investor you'd like to be, you can focus on the niche characteristics that give your property a competitive edge in the real estate market. What sets your property apart? Consider purchasing a piece of land adjacent to a body of water and building your own multifamily unit rather than paying a premium for an existing structure. Or, take a risk and invest in a dingier part of town that shows promise.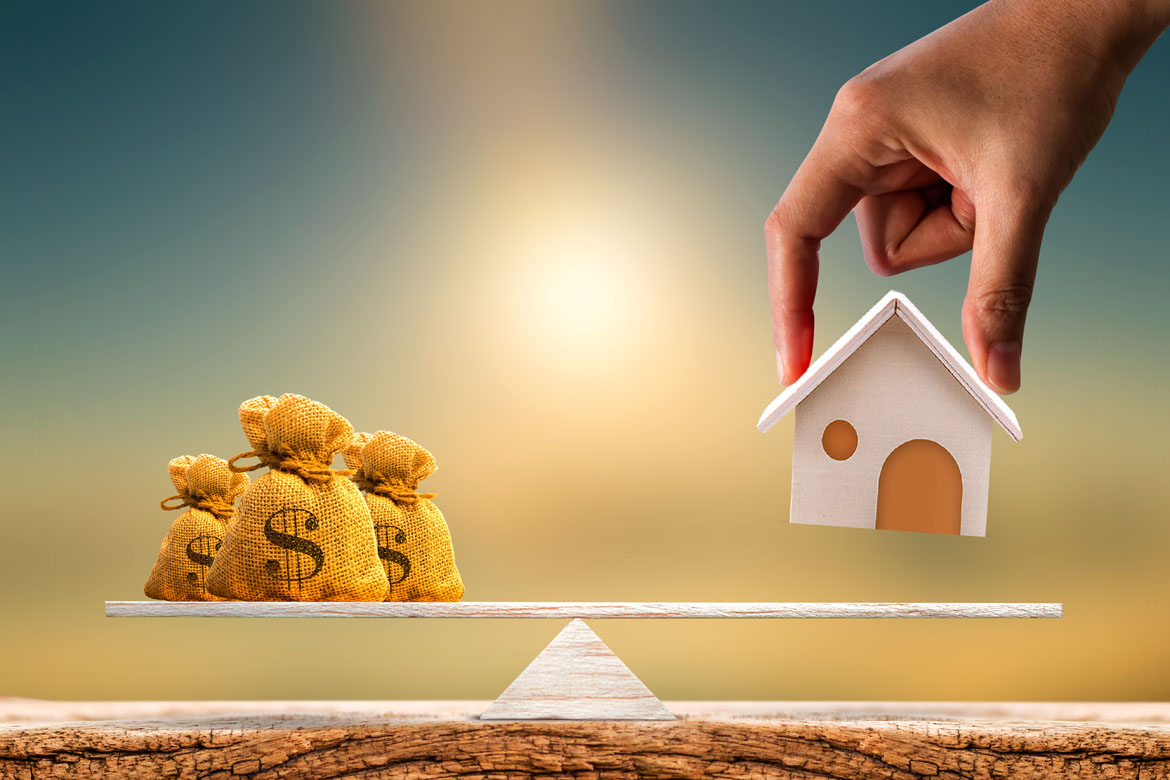 Proximity to emergency services—police stations, fire stations, and hospitals—inherently boosts the value of your residential property. Unique amenities, like water rights, increase the value of residential properties in rural areas as well as some commercial real estate. Do your due diligence to figure out exactly what your target market values.
Invest in Your Future
Determine the location of your future property based on what type of real estate fits your investment strategy best. By the time you pounce on a piece of real estate in a popular area, it could be too late to realize your maximum profit. An amateur eye sees a property for what it is; a keen eye sees a property for what it could be.