Reasons Why Knoxville Real Estate Agents Are Essential for Real Estate Investors
So, you have decided to invest in properties in Knoxville, Tennessee.  Well, that is a great decision to make!
Knoxville is one of the hottest real estate markets in the state, if not the entire country.  With the city's robust economy, relatively affordable home prices, an increasing number of people moving into the area, and a steady demand for rentals, you can bet that your investment will pay off in the long run.
Also, the interest rates on traditional mortgage loans in the city have remained attractive over the years.  Like other cities in Tennessee, the city's interest rates in April 2023 were 6.90% and 6.24% for a 30-year and a 15-year fixed mortgage, respectively, which is significantly lower than the national average of 7.06%.  This means that you have the opportunity to get into a great property without losing an arm and a leg for it.
But, as with any investment decision, it is important to utilize the help from the experts to ensure that your venture into real estate investing in this city is a success.  This is where Knoxville real estate agents come in—they can help you make sure that your investment will be sound and profitable.
12 Invaluable Perks of Working with an Agent When Investing in the Knoxville Real Estate Market
If you are looking to get the most out of your investment in the Knoxville real estate market, you cannot go wrong by working with a local real estate agent. Here is how they can help you, in particular.
1. Extensive Knowledge of the Local Market
Knoxville real estate agents know the local market like the back of their hands.  With their expertise, they can provide you with invaluable insights into the area, such as which neighborhoods are high in demand, which of them have been on the rise recently, and where future developments may be occurring.
They are also updated on the changing real estate market trends in the city, so they can give you advice on which properties you should invest in right now and which ones may be a better investment down the road.
Remember—navigating a market that you are not familiar with can be overwhelming, and working with a local professional who already understands the nuances of the area can help you greatly in finding the perfect property for your needs.
2. Experience in Buying and Selling Properties in the Area
It goes without saying that local agents are the best people to turn to when you are looking for properties in a certain area.  Not only do they know exactly where the best deals are, but they also have the resources necessary to buy and sell properties quickly and successfully.
With their experience, they can share with you some real estate investment strategies that have worked in the past and help you find the right properties at the right prices.  They can also guide you in how to make the most of your investments and what steps you should take to increase their value over time.
Plus, they can provide you with a list of potential buyers when you decide to sell your property in the future.  With their assistance, you do not have to worry about spending too much time looking for the right buyer—instead, you will be able to get a good return on your investment in no time.
3. Access to Off-Market Listings
When investing in real estate, remember that potential properties are not only sold on the open market. And, a local agent would have access to off-market listings that regular buyers do not know about—these can be great deals if you are looking for a bargain.  They will know which properties are up for sale but have not yet been listed publicly, so they can help you get your foot in the door before anyone else does.
Real estate investing is a fiercely competitive business, especially in a hot market like Knoxville, and having the inside scoop on off-market listings can give you a huge advantage.
4. Connections to Other Professionals Who Can Help with Your Investment Needs
Finding the right real estate agent gives you access to a network of professionals who can help you with investing in Knoxville.  They can connect you to other professionals, such as lawyers and mortgage brokers, who can assist you in making informed decisions about your investment.
They may also have connections to contractors who can help fix up the property before you put it up on the market or after it is purchased.  This will save you time when renovating or repairing the property.
5. Expert Advice on Investing in Different Types of Properties
No matter what type of property you want to invest in this city, you can always get expert guidance from a realtor in Knoxville.  Whether you want to buy a single-family home, an apartment unit, or any other type of residential property, they can provide you with the most up-to-date information on how to make a successful investment in each one.
They can tell you which properties are more likely to appreciate over time, which areas have good rental potential, and what steps you need to take to maximize your returns in the long run.  This will make it much easier for you to plan ahead and make wise decisions throughout the process.
Apart from homes, a reputable agent can also help you out when you want to invest in commercial properties.  For example, are you considering investing in a retail space, industrial facility, or a triple-net lease (NNN) property?  A local real estate agent can point you to certain people in their network to help you out with investing in these types of properties.
6. Knowledge of How Most Types of Real Estate Investments Work
Diversifying your portfolio is a smart way to reduce your risk and maximize your returns.  It can be a bit overwhelming to figure out how each type of property works, however, especially if you are just starting out.
Thankfully, a reputable agent has the knowledge and experience necessary to guide you through each process.  They can explain the basics of investing in different types of properties and help you decide which ones are most suitable for your investment goals.
For example, if you want to learn about passive real estate investing, they can advise you on how to purchase and manage rental properties.  They may even be able to give you some tips on how to find the right tenants for your property.
7. Keen Eyes to Spot Potential Problems in a Property
As you start, it is important to know exactly what you are getting into.  A seasoned agent can provide a valuable service by helping you identify any potential problems that may arise with a property.  This will enable you to make a more informed decision and avoid costly mistakes down the road.
With experience in the industry, they already know what to look for when inspecting a property.  They may spot an issue that would have otherwise gone unnoticed, such as signs of water damage or structural problems.
8. Invaluable Price Guidance
Comparing prices of a plethora of potential properties to invest in can be overwhelming, especially when you are new to a place.  An experienced agent is well-equipped to help you compare properties and come up with an accurate estimate of how much each one is worth.
Some properties might be priced too high, while others might be undervalued.  A real estate agent in Knoxville can make sure you are not overspending on a certain property or missing out on a good investment opportunity.
9. Superior Negotiation Skills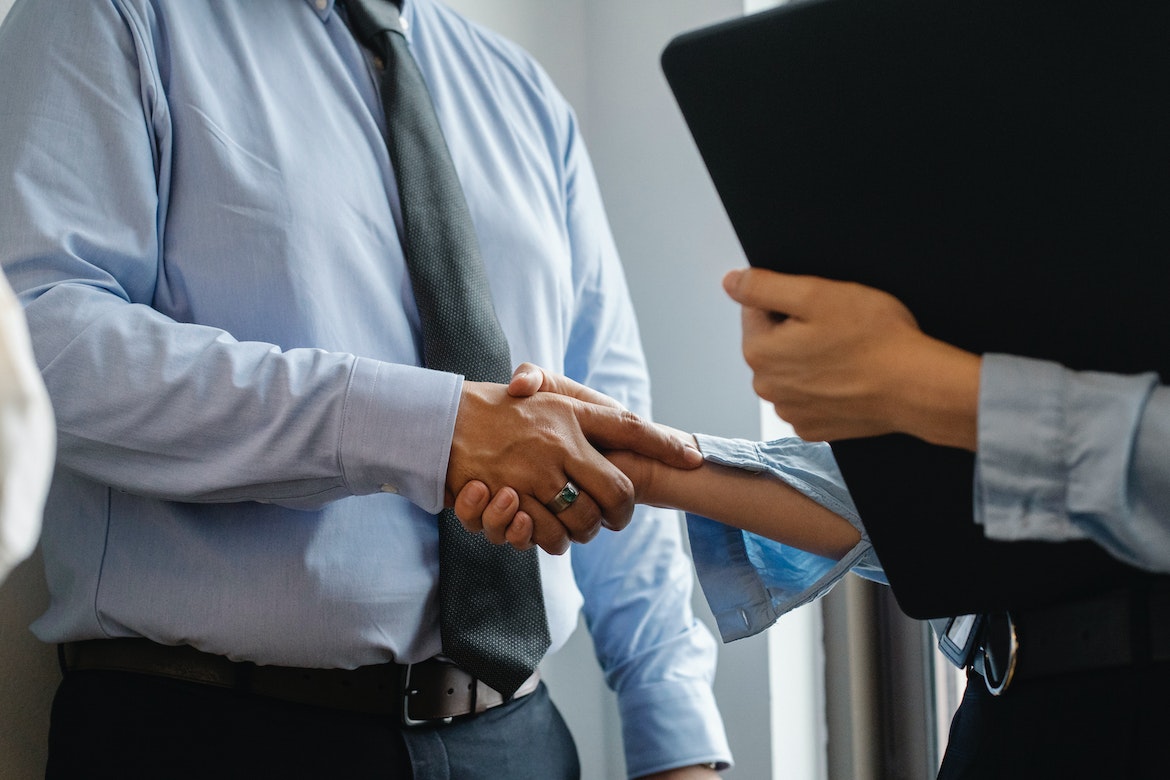 Apart from doing the legwork in helping you find the perfect investment properties, a local real estate agent can also help you with negotiation.  This is especially useful when dealing with sellers who are getting plenty of offers on their properties.
With their accumulated knowledge and skills, an agent can come up with strategies that will give you the edge in negotiations.  They might even be able to find out information about a potential investment that could put you ahead of other buyers and get a better deal for yourself.
10. Access to the Right Financing Solutions for Real Estate Investment
When finding financing products for your investment, you need to consider the interest rate, repayment terms, and other conditions carefully.  An agent can help you compare different options from various lenders operating in their respective areas and come up with the best solution for your situation.
They may also be familiar with loans that are specifically tailored towards real estate investments, such as bridge loans or home equity lines of credit (HELOCs).  This will make it much easier for you to find financial solutions that meet your requirements and help maximize your returns in the long run.
11. Time Savings
Make no mistake—looking for the right properties to invest in is a taxing endeavor.  You need to invest a huge amount of time to look for the best investment opportunities, compare prices, and check out potential issues.
By enlisting the help of real estate agents in Knoxville, you can save yourself a lot of time since they will take on most of the legwork involved in finding suitable properties.  Thus, you will be able to focus your energy on other important aspects of your investment, such as constructing a management plan or finding tenants for your property.
12. Knowledge of the Best Real Estate Marketing Tactics
Marketing is an important aspect of real estate investing, and a local agent can give you priceless real estate investment tips and insider knowledge on the best ways to spread the word about your investment property.  They may be familiar with certain marketing methods that are particular to an area, such as direct mail campaigns or pay-per-click (PPC) advertising, which could help you get more prospective buyers or tenants.
In addition, they might even be able to suggest the most effective channels for promotion and ways to make sure your adverts reach your target audience.  This ensures that you are getting the highest possible return on investment when it comes to advertising your rental property.
Final Thoughts
There is no doubt that enlisting the help of Knoxville real estate agents is invaluable when it comes to investing in properties in this competitive market.  From having the knowledge to help you find the best properties to coming up with the best marketing tactics, they have all the necessary tools to ensure you are making the most out of your investment journey.
So, do not waste time and effort trying to do it all yourself.  Let a local agent take care of everything for you so that you can focus on other aspects of your investment.  It could be just what you need to make sure that everything turns out successful!
For more useful tips and information on real estate investing, you can check out the other posts on our site!