What You Need to Know About Investing in Walmart Real Estate for Sale
Investing in real estate can be a fantastic way to grow your wealth, but finding the right property can be challenging.  However, if you're looking for a safe and stable investment, Walmart's real estate might just be the perfect opportunity for you.
Walmart has a strong presence in the retail industry.  As a result, it also owns a significant amount of real estate.  Investing in Walmart real estate for sale has become increasingly popular in recent years and for a good reason.
Not all properties are created equal when it comes to investing.  However, Walmart's real estate portfolio has a lot of potential for investors.  So, whether you're a seasoned investor or just starting out, keep reading to find out what you need to know about investing in Walmart real estate.
The Pros And Cons Of Investing In Walmart Real Estate
Investing in Walmart real estate comes with both advantages and disadvantages.  Before deciding, it's essential to evaluate both to see if this is the right investment for you.  Keep reading to discover the positive and negative aspects of investing in Walmart commercial real estate for sale.
Advantages Of Investing In Walmart Real Estate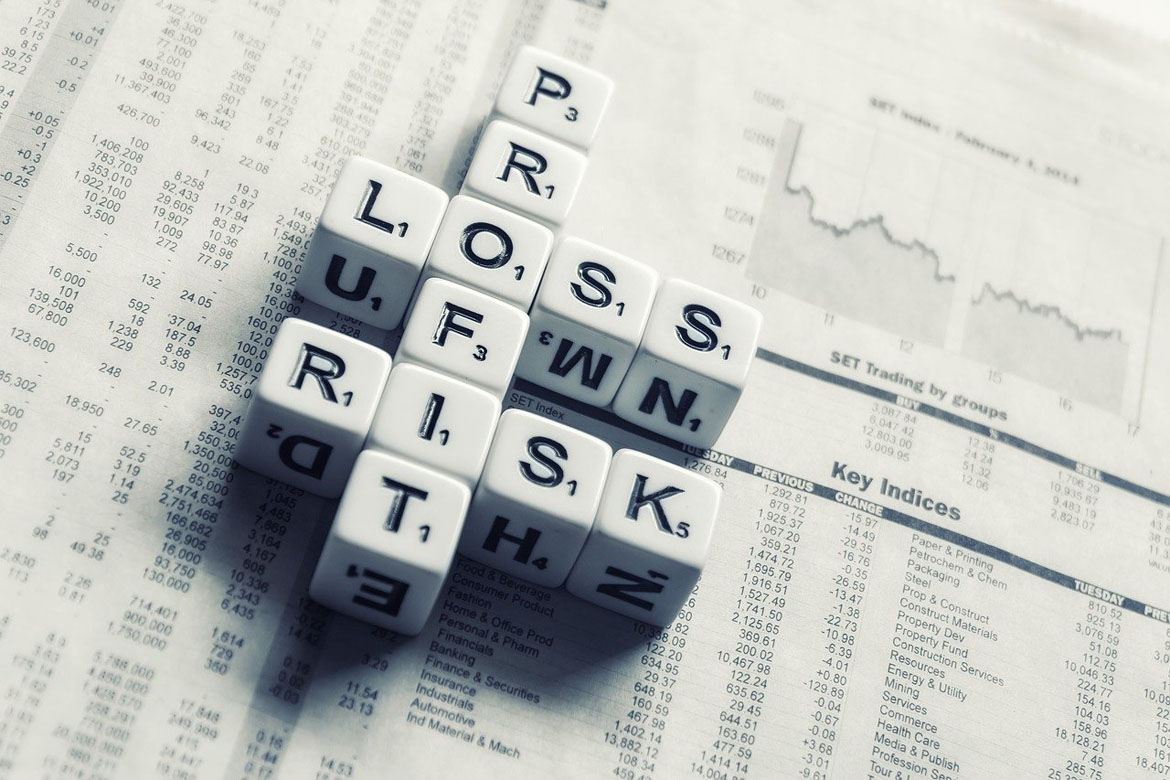 Walmart, a retail giant with a global presence, offers investors several significant advantages when it comes to real estate investments.  The company's proven track record, vast network, and financial stability create a solid foundation for any investment portfolio.  Here are some of the key advantages of investing in Walmart real estate:
Strong Brand Presence
Walmart's global brand recognition attracts not only customers but also other businesses that want to capitalize on the Walmart customer base.  It can lead to an increase in property value and create additional investment opportunities in the surrounding area.
Walmart's Financial Stability
Walmart is a highly successful and profitable company with a strong financial position.  This makes it a reliable tenant and a long-term lease agreement with Walmart can provide stable rental income for years to come.
Long-Term Lease Agreements
Walmart typically signs long-term lease agreements for its properties, which can provide investors with a stable source of rental income for many years.  These leases are typically structured as triple-net leases, which means that the tenant is responsible for paying for all property expenses, including taxes, insurance, and maintenance.
High-Quality Properties
Walmart building for sale is often located in a highly desirable area, and the company invests heavily in the maintenance and upkeep of its property.  Investors can expect to invest in high-quality, well-maintained properties that are likely to appreciate in value over time.
Potential For Growth
Walmart's continued expansion and success in the retail market can lead to increased demand for its real estate properties.  It creates potential for growth in property value and investment returns.
Passive Income Potential
For investors looking to generate passive income, Walmart real estate can be an attractive option.  The long-term leases and reliable income stream make it easier for investors to manage their properties with minimal effort.
Disadvantages Of Investing In Walmart Real Estate
While there are several advantages to investing in Walmart's real estate, it's essential to consider the potential drawbacks before making a decision.  Here are some disadvantages to keep in mind when exploring investment opportunities in Walmart real estate:
Limited Property Options
Although Walmart holds an extensive portfolio of real estate properties, only a fraction of these assets are available for sale to potential investors.  This constraint can pose a challenge for those seeking to invest in Walmart-owned properties, as the limited options may not align with their specific investment criteria or preferences.
High Initial Investment Required
Walmart properties are typically large-scale commercial spaces, which require a substantial initial investment.  It can be a barrier to entry for smaller or individual investors who may need more capital to acquire such properties.
Dependent On Walmart's Success
Investing in Walmart real estate means that your investment is dependent on the success of Walmart as a company.  If Walmart were to experience financial difficulties, it could impact the rental income generated by the properties you've invested in.
Environmental and Social Risks
Large retail properties like Walmart can have significant environmental and social impacts, including traffic congestion, pollution, and increased use of natural resources.  Investors should be aware of these risks and consider the potential reputational and financial consequences of investing in Walmart land for sale.
Property Management Challenges
Managing large commercial properties can be complex and time-consuming.  Investors may need to devote significant resources to overseeing property maintenance, lease negotiations, and other management tasks.
Factors To Consider When Investing In Walmart Real Estate For Sale
There are several factors that investors must take into consideration before making a significant financial commitment.  Here are some factors to consider when investing in Walmart property for sale to ensure a fruitful and well-informed investment.
Location Of The Property
The location of the property is a crucial factor to consider when investing in Walmart real estate.  Properties located in high-traffic areas with strong demographics are likely to generate higher rental income and appreciate in value over time.
Lease Agreement Terms
The terms of the lease agreement with Walmart are also an important factor to consider.  Investors should review the lease agreement carefully to ensure that the terms are favorable and that the lease provides a stable source of rental income.
Exit Strategy
It is crucial to have a well-defined exit strategy in place when investing in Walmart real estate.  Consider factors such as the resale value of the property, potential buyers, and the time it may take to sell the property.  Having a clear exit plan will help you minimize potential losses and maximize returns on your investment.  By planning ahead, you will know the mistakes to avoid when selling a properties and can prevent any potential issues that may arise.
Property Condition
The condition of the property is another essential factor to consider.  Investors should conduct a thorough inspection of the property to ensure that it's in good condition and doesn't require significant repairs or maintenance.
Market Competition
Analyze the local market competition to determine the potential success of a Walmart store in a specific location.  Consider the presence of other big-box retailers, grocery stores, and discount stores in the area.  If there is a high level of competition, it may impact the store's performance and affect your investment returns.
Types Of Walmart Real Estate Investments
Investing in Walmart's real estate can take several forms, each with its unique characteristics, risks, and potential returns.  Explore Walmart real estate for sale here and understand the different investment types so you can choose the option that best suits your investment goals and risk tolerance.  Here are some of the most common types of Walmart real estate investments that you need to know:
Direct Ownership
Direct ownership of Walmart real estate involves purchasing the property outright and managing it yourself.  It can be a good option for investors who have the capital and experience to manage the property.
Real Estate Investment Trusts (REITs)
A REIT is a type of investment that pools money from multiple investors to purchase a portfolio of properties.  It can be a good option for investors who want to make a Walmart property investment but don't have the capital to purchase a property outright or don't want to manage a property themselves.
Partnerships
One way to invest in Walmart's real estate is by forming partnerships.  This means teaming up with other investors to buy a property. You share the work and the profits.
Partnering allows you to pool money and knowledge.  This helps you buy properties that might be too expensive alone. It also makes managing the property easier since everyone shares the tasks.
Risks Associated With Investing In Walmart Real Estate
As with any investment, there are risks associated with investing in Walmart real estate.  In this section, Explore the following potential risks that investors should be aware of before making an investment.
Market Volatility
The real estate market can be volatile, with prices and demand fluctuating based on a variety of factors, such as interest rates, inflation, and global events.  It can affect the value of your investment and make it difficult to predict returns.
Economic Downturns
Economic downturns can also impact the value of your investment.  During a recession or economic crisis, tenants may struggle to pay rent, and demand for commercial real estate may decrease.  It can result in lower rental income and a decrease in the value of the property.
Walmart's Business Changes
Walmart is a large, established company, but even successful companies can experience changes that could impact their real estate holdings.  For example, if Walmart decides to close a store or relocate to a different area, this could impact the value of the property and your investment returns.
Changes In The Retail Landscape
The retail industry is continuously evolving, with e-commerce and changing consumer preferences posing challenges to traditional brick-and-mortar stores.  If Walmart fails to adapt to these changes, the value of its real estate investments could be at risk.
Wrap Up
Investing in Walmart real estate can be a viable option for investors looking for stable, long-term returns.  However, as with any investment, it's important to do your due diligence and be aware of the potential risks.
Suppose you're interested in exploring Walmart real estate investment opportunities.  In that case, working with experienced professionals who can help guide you through the process is important.  Conducting thorough research and analysis can also help you make informed investment decisions.
In conclusion, investing in Walmart real estate can offer the potential for stable, long-term returns, but it's important to weigh the pros and cons and make informed decisions.  With the right approach, it can be a valuable addition to your investment portfolio.