What's the Best Way to Invest in 2018's Luxury Real Estate Market?
The luxury real estate market is larger than it's ever been, but that doesn't seem to be decreasing the cost of elite units. In fact, cities across the globe like New York, London, Tokyo and Singapore have all seen some of the highest dollar-value listings in their history, appearing in just the past few years. It remains clear that luxury real estate is a powerful long-term investment. However, making that investment still requires careful planning and an awareness of the market.
Awareness is important, because this is a market that changes very fast. The best way to invest is to keep an eye on the trends that will define the future. Here are three you should keep your eyes on to ensure that you make the best luxury real estate investment.
Appreciate the Value of Natural Beauty
There is no accounting for how the climate is going to adjust in the next 20-30 years, but what is beyond dispute is that there are fewer places left to enjoy natural beauty, and this is starting to become a priority for luxury home buyers. Features like ocean access, mountain views and proximity to natural recreation have always been important, but they're now becoming harder to find as investors all over the globe race for the prime spots.
Score access to natural wonders high in your evaluation process of investment properties, because they're now becoming more valuable.
Keep Your Eyes on China
China's investors are some of the most prolific in the world, and their participation in housing markets across Europe and the US has invigorated luxury real estate prices in local markets such as New York, Vancouver and London. However, foreign investment has also been targeted by reformers in these cities, under complaints that the units are left empty even as locals are scrambling for housing in high-demand areas.
However, and legislative action that may have been taken by these cities has been headed off by China itself, which has cracked down on foreign real estate as a means of returning some of this money home. These new regulations may mean that prices relax very quickly across many luxury real estate markets. This may be the best possible time to think about investing in cities that currently enjoy a lot of Chinese participation in the market.
Above All, Plan for Changes
Luxury real estate investments used to be a long-term game mostly defined by a few in-demand areas. Now, the luxury real estate market serves a global clientele defined by their mobility and demand for high-quality amenities around them. The value of any investment can change quickly, but investors who are focused the higher value of natural beauty and the regulatory atmosphere of China may be able to make the investment of their lives.
---
ABOUT THE AUTHOR: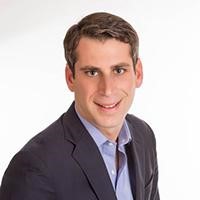 Steven Seigel specializes in luxury new construction condo sales throughout South Florida. As the president of The Luxury Team Inc, a division of Dettman Realty Group LLC, he currently has over $20M in condo sales under contract and continues to add to his already impressive closings month after month. Steven has been practicing real estate since 2006 after graduating from Lehigh University and is currently one of the top producing agents in Fort Lauderdale.