Building Your Future: A Guide to Real Estate Services for Savvy Homebuyers and Investors
Buying your dream home or investing in a real estate property can be a challenging and intimidating process, especially when it's your first time doing so.  There are many factors to consider, decisions to make, and potential pitfalls to avoid.  That's where real estate services come in.  By providing expert guidance, invaluable resources, and personalized support, real estate professionals can help you confidently navigate the complex world of real estate.
Understanding Real Estate Services
In order to fully appreciate the value of real estate services, you should first understand what they are. Basically, they encompass a wide range of services related to the buying and selling of real property, such as the following.
Property appraisals – providing an estimate of the value of a property
Real estate brokerage – facilitating the buying and selling of real property
Property management – overseeing the maintenance and operation of properties for investors
Real estate development – planning and executing the construction or renovation of real property
Mortgage lenders – providing loans you need for a home purchase
Seeking professional help is crucial for several reasons.  Not only you'll have access to valuable resources and information that can help you make informed decisions about your investment, but you'll also receive home buying assistance to navigate the complex aspects that come with the process.
Finding Your Dream Home
Buying a home is one of the biggest investments that you make in life.  As such, it's important to take the time to consider your options carefully. Here are some steps to follow when looking for your dream home.
1. Determine Your Budget
Before you start house hunting, determine how much you can afford to spend on a home.  You can begin by getting pre-approved for a loan, so you know how much money you will have available.
Remember to also factor in all associated expenses, such as closing costs, interest rates, taxes, and insurance.
2. Define Your Must-Haves
Make a list of the features and amenities that you want in your dream home.  For example, you may be looking for a home with at least three bedrooms, two bathrooms, an open floor plan, and a backyard.  You may also prioritize having access to good schools, public transit, restaurants, and other amenities.
3. Research Neighborhoods
Typically, you should already have an idea of the city or state to buy a home.  You can then start researching different neighborhoods within the area to identify which would best suit your needs.
4. Browse Listings Online
Once you have an idea of what you're looking for and where to buy, start browsing property listings online.  This will give you a sense of what's available in your price range and preferred neighborhoods.
5. Attend Open Houses
Sellers usually hold open houses to market their properties.  This is an excellent opportunity for you to get a first-hand look at the homes and get a better understanding of the local market.
6. Work with a Local Real Estate Agent or Realtor
Real estate agents are your best ally when it comes to buying a home.  Reputable realtors, such as Jon and Leslie Foster, can provide you with valuable advice, negotiate on your behalf, and help you find the right property for your needs.
These professionals would even have access to properties that are not listed on public websites.  This means that you'll also have more options available to you.
Factors to Consider When Looking for Residential Properties to Buy
While agents can serve as your guide in the home-buying process, the final decision is still up to you.  To ensure you're making a wise choice, here are important factors to keep in mind when assessing potential residential properties.
Location
The location plays a crucial role in determining the value of your property, and it's important to consider various factors when selecting the perfect location for your home.
Proximity to essential amenities, such as schools, hospitals, shopping centers, and public transportation, is a key factor to consider when choosing your next home.  Being close to these establishments ensures convenience and ease of access, which can significantly impact your overall living experience.
The neighborhood's character and vibe are also important since you want to live in a community that aligns with your values and lifestyle preferences.  By taking the time to evaluate different areas, you can find the perfect location that meets your needs.
Size and Layout
Are you a young professional looking for a cozy one-bedroom apartment, or are you in need of a larger home to accommodate your growing family?  Size and layout should be taken into account since they can greatly influence the price, as well as how comfortable the place will be for you.
If you are buying a property for investment, its size and layout also determine its income potential.  For instance, if you want to rent it out, a bigger property with a great layout will attract higher-end tenants who will be willing to pay more for rent.  Taking into account these factors will ensure you will be making the most out of your property investments.
Condition and Age of the Property
Of course, you would not want to end up with a rundown home or one in need of major renovations.  So, inspect the home thoroughly and assess its condition and age before you make any decision.
Whether you're buying an old heritage house or a newly built condo unit, it's important to ensure that it has been maintained properly.  If there are signs of wear and tear, then this is an indication that some repairs may be needed in the near future.
Homeowners Association (HOA) Fees
If the property is part of an HOA, there are usually fees that need to be paid on a regular basis.  These funds are used for maintenance and the upkeep of the community, so you should factor this into your budget.
Resale Value
There's always the possibility that you may have to sell your property in the future.  To ensure you get a good return on investment, you should research the current market value of properties in the area and determine their potential for appreciation over time.
Once you have purchased a property, you can also further boost its value by making some improvements.  This might be as simple as repainting the walls or replacing old fixtures with newer ones.
These are just some of the factors to consider when looking for residential properties to buy.  Taking the time to do your research, as well as evaluating all of your options, can help you make a wise decision and ensure you are buying a home that you'll truly love.
How a Real Estate Agent or Realtor Can Help
The importance of working with a realtor cannot be overstated.  Not only can they make the process of finding and buying a home so much easier, but they also have the skills and expertise to help you make an informed decision.
For starters, they can provide you with expert guidance and advice, giving you valuable insights into the local market.  They can also help you negotiate a better deal with sellers and provide you with access to properties that are not listed in public listings.
And, if you're looking to invest in commercial properties, they can also provide you with real estate consulting services.  This means they'll be able to help you assess potential investment opportunities and provide valuable advice on how to maximize your returns.
Most importantly, real estate transactions involve complex legal documents and processes.  A real estate agent or a realtor can ensure that you're protected and that all necessary documentation is in order.
Financing Your Purchase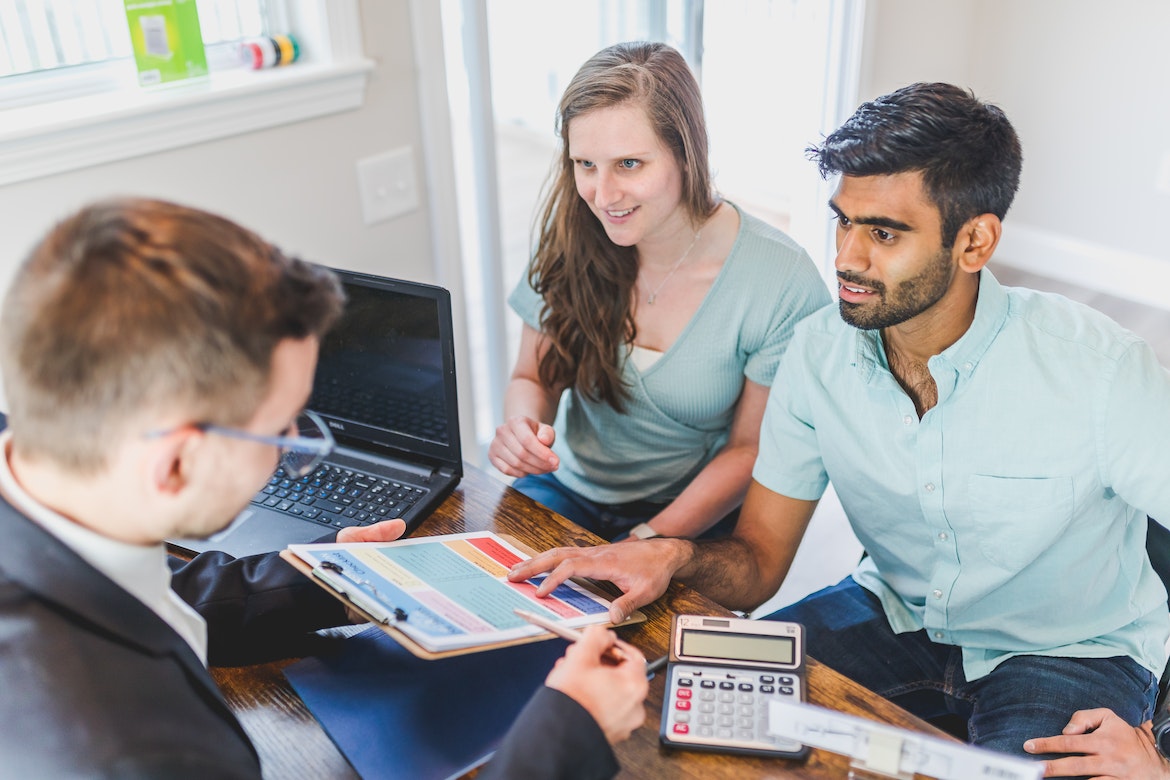 Finding the right financing option will make a huge difference in how much you end up paying for your property.  You should not be afraid to shop around and compare the different loan options available on the market.  Here are the usual types of loans that you can consider depending on your situation.
Conventional mortgage – Conventional mortgages are typically offered by banks and other lending institutions.  Qualified borrowers will usually receive lower interest rates than those offered by other loan types.
Government-backed loan – As the name suggests, this type of loan is offered by government entities, such as the Federal Housing Administration (FHA) and Veterans Affairs (VA).  These loans usually have lower interest rates since they're backed by government funds.
Jumbo loan – For those who are looking to purchase expensive properties, jumbo loans offer financing options with higher loan limits.  However, this type of loan typically comes with a higher interest rate.
Reverse mortgage – If you are a senior citizen, you can also opt for reverse mortgages, which allow you to convert your home equity into cash.
These are just four of the numerous loan types available, so be sure to do your research and find the one that best fits your circumstance.
How to Choose the Best Financing Option for You
When taking out a loan for your home purchase, you should think about your financial situation, credit score, long-term goals, as well as the down payment amount.  Take the time to compare the different loan options available and choose the one that offers you the most advantageous terms.
Also, make sure you are well aware of the fees and closing costs associated with each loan.  This will help you determine how much you need to pay upfront and how much your payments will be over the course of the loan.
Importance of Pre-Approval Before House Hunting
Getting pre-approved for a loan will give you a clear sense of how much you can afford to spend on a home and show sellers that you are a serious and qualified buyer.  Pre-approval involves a lender reviewing your financial information and credit history to determine whether you qualify for a loan and how much you can borrow.
With a pre-approval in hand, you can confidently shop for homes within your price range and avoid wasting time on properties that are out of reach.
Common Pitfalls to Avoid During the Home-Buying Process
Buying a home can be an exciting and emotionally charged process that it can also be easy for you to make costly mistakes.  Here are some of the common pitfalls that you should keep in mind.
Overextending Your Budget
Be realistic about what you can afford and do not get in over your head.  Buy a home that you can comfortably afford based on your income and long-term goals.
Not Getting Home Inspection
Although it may cost extra, getting a professional home inspection is essential for uncovering any unseen issues with the property.  This will help you avoid unexpected expenses in the future.
Failing to Do Your Research
Do not rush into making an offer without researching the area thoroughly first.  Look at local amenities, crime rates, and prices of similar homes to get an accurate idea of what you should expect to pay for a particular type of property in that location.
Not Taking the Time to Negotiate
When making an offer on a home, take the time to negotiate with the seller so you can get the best deal possible. Don't be afraid to ask for a lower price or request certain repairs.
Negotiation Tips to Get the Best Price on a Home Purchase
With the right negotiation strategy, you can save thousands of dollars.  Before making an offer, research the local real estate market and comparable home sales.  This will give you a better idea of what a fair price is for the home you're interested in.  Armed with this knowledge, you can make a more informed offer.
Also, be prepared to walk away.  If the seller's counteroffer is still too high, don't be afraid to move on with your search.  Remember, buying a home is a significant financial investment, so it's important to stay within your budget.  If the seller won't budge on the price, it may be best to keep looking.
Another effective negotiation strategy is to be flexible with your closing date.  Sometimes, sellers have a specific deadline they need to meet, such as relocating for a new job.  If you can accommodate their needs by agreeing to a faster closing date than you originally planned, the seller may be willing to lower the price.
And again, take advantage of the expertise of your real estate agent.  These professionals have experience negotiating home purchases and can help you get the best price possible.
Conclusion
Making decisions when buying a home can be daunting.  However, with the right knowledge and resources at your disposal, you'll be able to make wise choices that will give you the best value for your money.
So, do your research, get pre-approved for a loan, negotiate effectively, and never hesitate to seek the necessary real estate services.  Following these important steps will set you up for success and help you get the most out of your property purchase.
For more useful tips and information on buying homes, you can check out our other posts!