Invest with Confidence: How to Choose the Best Real Estate Investment Firm
Embarking on your real estate investment journey can feel like navigating a maze with countless twists and turns.  But fear not because finding the right investment firm is the key to unlocking a world of potential and financial growth.
In this article, we'll guide you through the essentials of choosing the best real estate investment firm, ensuring you stride forward with confidence and a clear understanding of the path ahead.  Say goodbye to confusion and hello to a brighter financial future.  Let's get started!
Understanding Real Estate Investment Firms
Before diving into the process of choosing the best real estate investment firm, it's crucial to understand what these firms are and how they operate.  Real estate investment firms help investors buy, sell, and manage properties.  They focus on creating investment strategies and maximizing returns, acting as a valuable ally in the world of property investment.
When it comes to choosing the best real estate investment firm, it's essential to understand the various types available.  This will help you find the perfect match for your investment goals and risk tolerance.  Here's a brief overview of the most common types of investment firms you'll encounter in the real estate industry:
Real Estate Investment Trusts (REITs)
Real Estate Investment Trusts, or REITs, are companies that offer investors an opportunity to invest in a diverse portfolio of properties without having to manage them directly.  REITs typically pay out a large portion of their income as dividends, making them an attractive option for income-seeking investors.
Private Equity Firms
These firms pool money from multiple investors to acquire and manage real estate properties.  Private equity firms often target high-growth or distressed properties, aiming to generate substantial profits through capital appreciation and rental income.  While private equity investments can offer high returns, they're usually reserved for sophisticated investors and may require a significant initial investment.
Real Estate Crowdfunding Platforms
Crowdfunding platforms allow individual investors to pool their money together and invest in real estate projects.  This can be an excellent option for those looking to diversify their investment portfolio and gain exposure to the real estate market without directly owning property.  However, it's crucial to carefully research each platform and project before committing your funds.
Real Estate Development Companies
These firms specialize in acquiring land, obtaining permits, and developing properties before selling or leasing them.  Real estate development companies often focus on specific property types or regions. They can offer investors exposure to up-and-coming areas with high growth potential.  However, investing in development projects can be riskier, as they depend on factors like market demand, construction costs, and regulatory approvals.
Property Management Firms
Property management companies handle the day-to-day operations of rental properties, such as maintenance, tenant relations, and rent collection.  They can be a valuable partner for investors who own rental properties but don't want to handle these tasks themselves.  Some property management firms also offer investment services, helping clients acquire, manage, and sell rental properties.
Navigating Your Options: Key Factors in Selecting the Right Firm
Choosing the best real estate investment firm can feel like a daunting task.  With so many options available, it's essential to focus on specific factors that will ensure you make the right decision.  Here, we'll break down the crucial elements to consider when selecting a firm that aligns with your goals and expectations.
Experience and Track Record
Look for a firm with a proven history of successful investments, like Pinto Capital Investments.  A company with years of experience in real estate investing indicates stability and expertise.  Don't hesitate to ask for case studies or references to gauge their success rate.
Investment Strategy
Different firms follow different investment strategies. Some may focus on commercial properties, while others might target residential real estate.  Make sure the firm's approach aligns with your own investment goals and risk tolerance.
Transparency and Communication
A trustworthy firm should be open about its investment process and provide regular updates on your investments.  Clear communication and transparency are vital in building a strong and lasting relationship with your investment firm.
Fees and Charges
Understand the fee structure of the firms you're considering.  Some may charge a flat fee, while others might take a percentage of the profits.  Compare the costs and ensure they are reasonable and transparent.
Reputation and Client Review
Research the firm's reputation in the industry and read client reviews.  Positive feedback from satisfied investors is an excellent indicator of a company's ability to manage its investments effectively.
Size and Resources
Large, well-established firms may provide more resources and better access to investment opportunities. However, smaller firms can offer personalized attention and customized strategies.  Consider the pros and cons of each and decide which size suits your preferences.
Customer Support
Finally, evaluate the firm's customer support.  You want a firm that will be responsive to your inquiries and provide you with the assistance you need throughout your investment journey.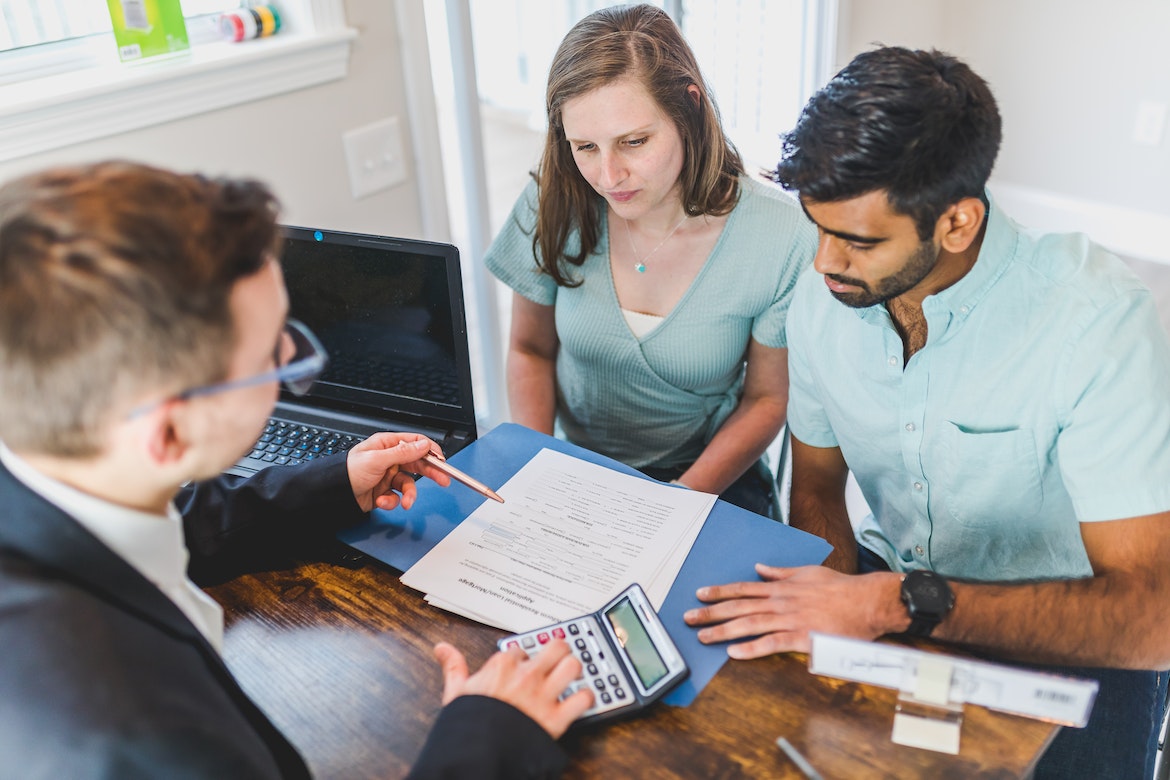 Mastering the Due Diligence Process
When it comes to investing in real estate, doing your homework is key.  The due diligence process is your chance to thoroughly examine a prospective real estate investment firm before entrusting them with your hard-earned money.  Below, we've outlined the essential steps to help you navigate this important process with ease.
Research the Firm's Background and Reputation
Start by learning about the firm's history, its key players, and its track record.  Look for news articles, customer reviews, and any public records that might reveal insights into the company's performance and ethical standards.  Keep an eye out for any red flags or warning signs that could indicate potential issues down the line.
Analyze the Company's Investment Strategy
Understanding the firm's investment approach is crucial to determining whether it aligns with your financial goals and risk tolerance.  Evaluate their portfolio to ensure they have a diverse mix of properties and a proven record of generating consistent returns.  Don't hesitate to ask questions about their investment criteria, target markets, and expected growth rates.
Scrutinize the Fee Structure
Transparent and fair fees are a hallmark of a trustworthy real estate investment firm.  Make sure you have a clear understanding of all charges associated with your investment, including management fees, acquisition fees, and exit fees.  Compare these costs with industry standards and other investment firms to ensure you're getting a fair deal.
Assess the Firm's Communication and Transparency
A good real estate investment firm should be open and honest with its clients.  Pay attention to how they communicate with you during the due diligence process.  Are they responsive, clear, and willing to answer your questions?  This can be a strong indicator of how they'll handle your investments and keep you informed in the future.
Consult with Industry Experts and Other Investors
To get an unbiased opinion, reach out to industry experts and other investors who have experience with the firm you're considering.  Their insights can help you gauge the firm's credibility, professionalism, and customer satisfaction.
Finding the Perfect Match for Your Investment Dreams
After conducting thorough research and due diligence, it's time to make your decision.  Choosing the right real estate investment firm can be a pivotal moment in your financial journey.  To ensure you make the best choice, consider the following factors before making your final decision.
Weigh the Pros and Cons
Take a step back and review the information you've gathered about each potential firm.  Create a list of pros and cons for each, highlighting their strengths and weaknesses.  This exercise will help you gain a clear perspective on which firm best aligns with your investment goals and personal preferences.
Trust Your Instincts
While research and analysis are crucial, don't underestimate the importance of trusting your gut feelings.  If a firm seems too good to be true or something feels off, it's worth looking closer before committing.  Remember, you'll be working closely with the firm you choose, so it's essential to feel comfortable and confident in your decision.
Revisit Your Investment Goals
Before making your final choice, revisit your initial investment goals and ensure that the firm you're considering aligns with your financial objectives and risk tolerance.  If your goals have evolved throughout the due diligence process or the firm no longer meets your needs, don't be afraid to reevaluate your options.
Seek a Second Opinion
If you're still unsure about your decision, consider seeking a second opinion from trusted friends, family members, or financial advisors who have experience with real estate investing.  Their insights can help you view your options from a fresh perspective and provide valuable guidance.
Take the Leap
Once you've carefully weighed your options and feel confident in your choice, it's time to take the leap and invest with the selected real estate investment firm.  Remember, the journey doesn't end here—stay engaged with your chosen firm, monitor your investments, and communicate any concerns or questions that arise along the way.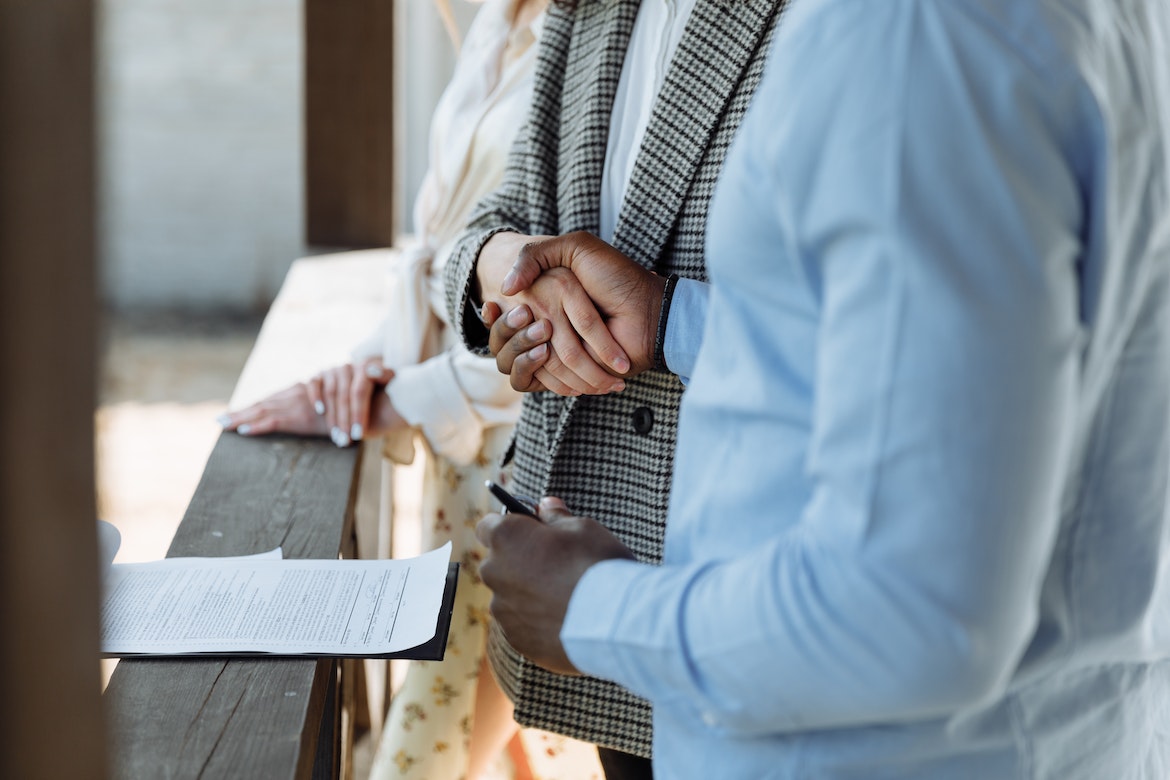 Your Partner in Profitable Real Estate Investments
Choosing the best real estate investment firm is crucial in securing your financial future.  With the right partner by your side, you can confidently navigate the complexities of the property market and reap the rewards of your investments.  Remember to prioritize firms with a strong track record, a tailored investment strategy, a commitment to transparency, and a team of experts working together to maximize your returns.
By conducting thorough research and asking the right questions, you'll be able to find a real estate investment firm that meets your unique needs and goals.  So, take the time to make an informed decision, and soon you'll be on the path to building a prosperous property portfolio with the backing of an experienced and reliable firm. Invest with confidence and watch your wealth grow.