Mistakes To Avoid When You Consider Investing in Nevada Real Estate Market
Nevada amazes homebuyers with its plethora of entertainment options, tax deductions, natural beauties, and versatile weather featuring harsh winters and long stretches of summer.  Investing in Nevada can be a stable moneymaker, considering the state saw more than 50,000 incoming residents from California and New York from June to August.  Yet, there are a few mistakes regarding negotiation and budget estimation that buyers should avoid before purchasing due to NV's unique location.
4 Investment Mistakes to Avoid in Nevada Housing Market
1. Underestimating the costs of ownership
Although Nevada doesn't levy a state income tax and offers one of the lowest property taxes (0.48%), homeownership costs remain high due to wildfires and water scarcity.  Last year, marked as a calm Nevada-Cascade fire season, saw around 132,000 acres burned.  Moreover, Nevada will enter 2024 with 7% less water than the regular due to a federal water shortage for the third year.  Considering the long dry season, lack of rainfall, and water scarcity, being a homeowner at NV means going for a strong insurance policy covering the wildfire damages and emergency funds for the water.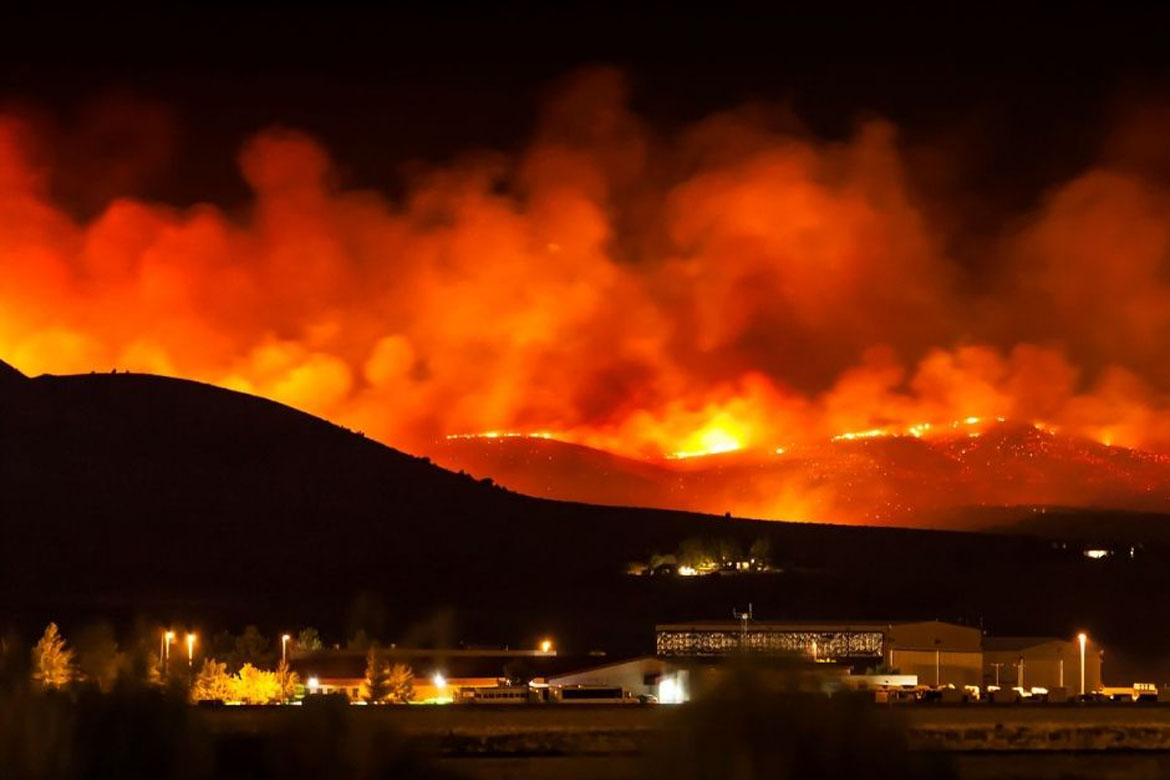 Photo from Nevada Conservation League
Due to frequent heatwaves, Nevada would use 17.30% more electricity for cooling.  Therefore, besides wildfire insurance and water costs, NV homeowners must invest in a high-power cooling system (the state saw a record 112 °F in 2022) and renewable energy sources like solar to curb utility costs.
2. Working without a Realtor from NV
NV has a contrasting climate, with North Nevada having cold winters while the South has long, hot summers and neighborhoods based on nearby establishments (tech, gaming, retirement).  Hence, channeling through the housing market with an experienced local realtor will be a good decision.  For instance, in August 2023, 25.0% of residential properties were sold above the list price, while 26.8% of homes were sold below.
The Juxtaposition of prices based on neighborhoods and properties makes it nearly impossible for a newbie buyer or an out-of-state realtor to find a property at the right price or get a better closing deal.  With the housing inventory shortage (23.3% YoY, August 2023) and value fluctuations (42% YoY, August 2023), Nevada-based realtors get to handle the best properties as seller's agent.  Therefore, they ensure a smooth property purchase while showing the prospective buyers the best houses possible in this unstable housing market.
3. Selecting an Unfavorable Neighborhood
As the 9th-least densely populated state of the US, NV comprises General Rural Regulatory Zones, where the area is remote and has minimal development (absence of destination resorts and other entertainment facilities).  Although there is federal help to populate the rural zones, prospective buyers should consider whether they have enough time for the long commute and self-sufficient living.  Picking a secluded property with moderate potential -without understanding the future buying trends and accessibility to necessities- lead to plummeting house price and rental revenues.
A similar problem can occur while going to a bustling area that has reached its peak and the housing market is dipping for a while.  If an investor goes for Las Vegas Valley property for its former glory, they might incur a loss- the area saw a 3.6% YoY price drop in August 2023.  However, investing in demandable Reno locations near downtown, schools, tech companies, and golf courses guarantees asset increase since they have a stable growth rate.
4. Going Over the Listed Price for a Particular Property
After an open house, homebuyers often get attached to a house and offer way over the listed price when there are better options.  NV is prone to this scenario due to the shortage of available places; August 2023 saw 12,927 homes for sale in Nevada- a massive 37.8% year-over-year drop.  Buyers should stay firm during the househunting with a fixed budget- no matter how attractive a property is, in the long run, the mortgage and property maintenance can make anyone house-poor.
The current Nevadan market is balanced, where buying a house doesn't favor either the buyer or the seller.  If an owner wants to downsize after going for a home they can't afford, chances are high that they will lose money.  Also, the living cost in NV is 1.05 times higher than the US average; going overboard with a house can ruin the household finances for years.
Regardless of the high mortgage and housing market instability, investing in real estate is still one of the stable options to generate an 8%-10% ROI through rent.  Professional help from the Nevadan real estate team can guide an investor to the home buying process without a major glitch, thanks to their experience with negotiation, geography, and market trends.