Most Demanding US Cities To Buy A Townhouse To Rent Out
One of the best ways to make money from an investment is to become a homeowner, as long as the rental property is in a popular place.  If you want to invest in real estate and reside in a flourishing economy, purchasing and renting it out is a good option.
And in today's real estate market, townhouses are the safe bet.  According to the National Association of Realtors, townhouses are the second most popular housing option in the United States, behind single-family detached houses.
But if you're looking for a high-yield rental property, look for one of these prime townhouse investment areas.
Which Aspects Are Most Important When Buying a Townhouse?
Location
Location is one of the essential parts of buying a townhouse.  Also, pay special attention to the economy's health, demand, job opportunities, new home construction, unemployment rates, household income, the area's affordability, and anything else that could affect your decision.
Tenants will be interested in your townhouse because of its convenient place.  When looking for a good townhouse to buy, it's important to learn as much as possible about the neighborhood.
Beds & Baths
It's important to consider not only the number of bedrooms and bathrooms you need right now but also how that could change in the future as your family grows.  Each family has a unique preference for the appropriate amount of bedrooms and bathrooms.  Consider this while buying a townhouse.
Appliances
It can be costly to get all new appliances for the home.  Think about how old your present appliances are and which ones you favor before making this decision.
House's Age
When buying a townhouse, consider its age.  Buying an older property requires time and money for renovations.  When purchasing an older house, consider building codes.  Knowing the building codes then and now can assist you in understanding the house's condition.
Cost
The home's price will affect whether you buy it.  Stick to your budget.  Consider all offers and closing charges to make a financial and goal-friendly selection.
5 US Cities To Buy A Townhouse
Tampa Bay, Florida
With a population of over 4 million, Tampa is not only a beautiful metropolis but also one of the world's top tourist spots, which makes it the most wanted place to live in the United States.  Since it is a rapidly developing city, investing in townhouses to rental properties here might be profitable.  Property prices are lower, the unemployment rate is much lower, and the tax burden is lighter, all of which attract new residents.
There is still a great demand for homes in the Tampa area since many individuals are moving there.  It is a golden chance for investors to increase their earnings and net worth.  Tampa has a wide range of residential areas, each appealing to a specific budget.  In addition to a robust economy, low inventory that moves quickly, and pleasant weather throughout the year.  It is the finest location in all of Florida for purchasing a townhouse.
Seattle, Washington
Seattle is a good place for wealthy people to buy property.  Seattle's economy and workforce are growing.  Since 2016, property prices have doubled in five years, twice as quickly as the national average.
Even though prices are high, investors and buyers keep coming to Seattle's real estate market because the city has a good population and a strong economy.  Seattle's great public schools and gorgeous parks are perfect for young families.
Salt Lake City, Utah
The real estate market in Salt Lake City is excellent for long-term buyers and holders.  Also, you can't overlook Salt Lake City's renowned salty lake and the surrounding mountains, not to mention the city's rich religious culture, historical sites, and natural features.  They bring in sightseers and potential new residents similar to this part of the country.
Salt Lake City is swiftly becoming one of America's most popular cities thanks to its attractive combination of low housing costs and a thriving job market.  Utah's booming economy, low unemployment rate, and low state and municipal taxes are all perks of investing in Salt Lake City real estate.
Atlanta, Georgia
The city of Atlanta serves as the state capital and principal commercial hub for Georgia.  It consistently ranks among the top 10 states in terms of GDP contribution to the United States.  The real estate market in Atlanta seems promising because of the city's current economic expansion.
A growing population and stable job market are positive indicators for Atlanta's real estate market, which is set to become one of the greatest in which to invest in buying property in 2022.
Atlanta's job and population growth are signs of a solid real estate market.
Boise, Idaho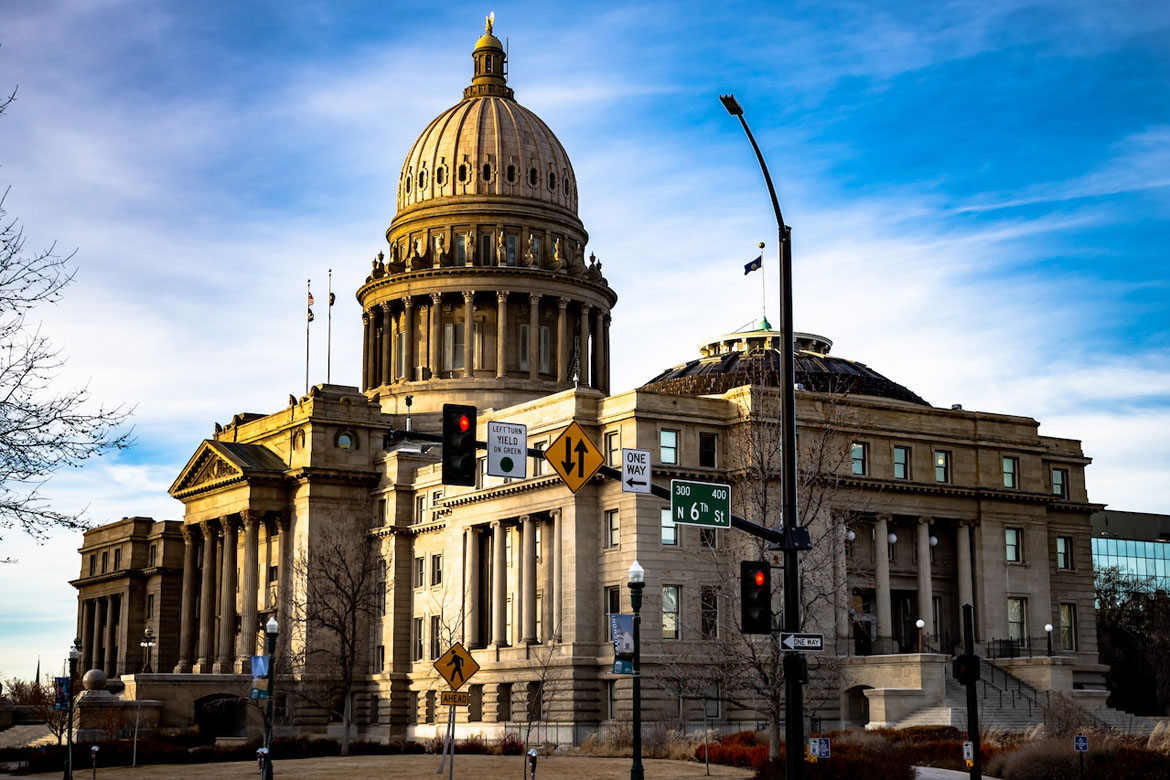 The Boise real estate market has become one of the hottest in the country.  Due to low mortgage rates, low inventory, and high demand, many Boise townhouses sell for more than their asking price.
Boise's real estate market has been boosted by the number of homebuyers who have been priced out of more costly locations and have moved there to start or expand their businesses.  According to academic research at Florida Atlantic University, the Boise market is now the most inflated in the United States.
With a dependable economy, many available jobs, and lower house costs than many of its bordering states, Boise is a great place to settle down.
There is no "silver bullet" indicator that would definitively label one place as "better" than another when it comes to renting out property.  Examine cities as a whole rather than looking for specific things to improve.  Such as the surrounding area, the schools, the rate of violent crime, and how business-friendly the local government is.  It will help you make a wise decision.